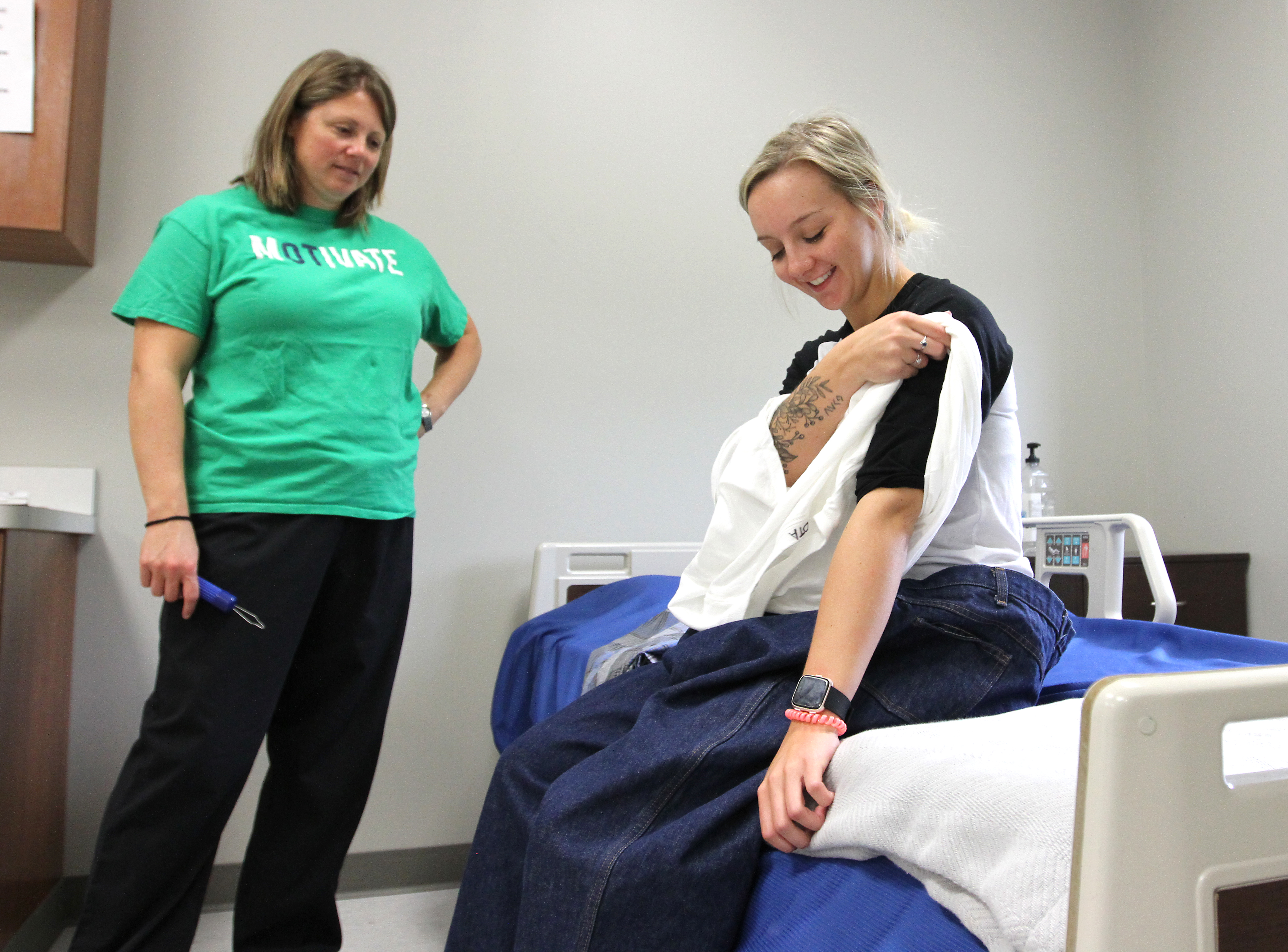 Central Methodist University's newest degree is in a class of its own, literally.
The Post-Professional Bachelor of Science in OTA at CMU is the only post-professional degree program listed on the American Occupational Therapy Association website, as it is currently the only program available in the country.
Rebbecca Fenton, CMU's OTA program director, is enthusiastic about the program, which will offer a new opportunity for practicing occupational therapy assistants to earn a focused bachelor's degree.
"I am excited that we can provide certified occupational therapy assistants (COTAs) with a focused bachelor's degree in OTA," she said.
The online-only program is perfect for the working professional, Fenton says. Students will build upon the OTA Associate Level Degree by completing a baccalaureate project which focuses on research and service and is comprised of a comprehensive literature review and grant proposal. Participants will be able to focus their topic in one or more of the following areas: clinical practice skills, administration, leadership, advocacy, and/or education.
Fenton believes this degree option will meet the needs and desires of many COTAs interested in an advanced degree, as she was early in her career.
"If I would have had the choice between a health science degree or a post-professional degree in OTA, I would have pursued the advanced OTA degree," said Fenton, who in fact completed a bachelor's degree in health science due to the lack of OTA post-professional degree options at the time. "I would have valued a degree designed to specifically support my practice and occupational therapy skillset."
The CMU program will offer just that, and, Fenton hopes, will benefit other entry-level OTA students at Central who are interested in pursuing the post-professional OTA bachelor's program.
Click here to learn more about the degree. For information on enrolling, contact Aimee Sage at 660-248-6651.