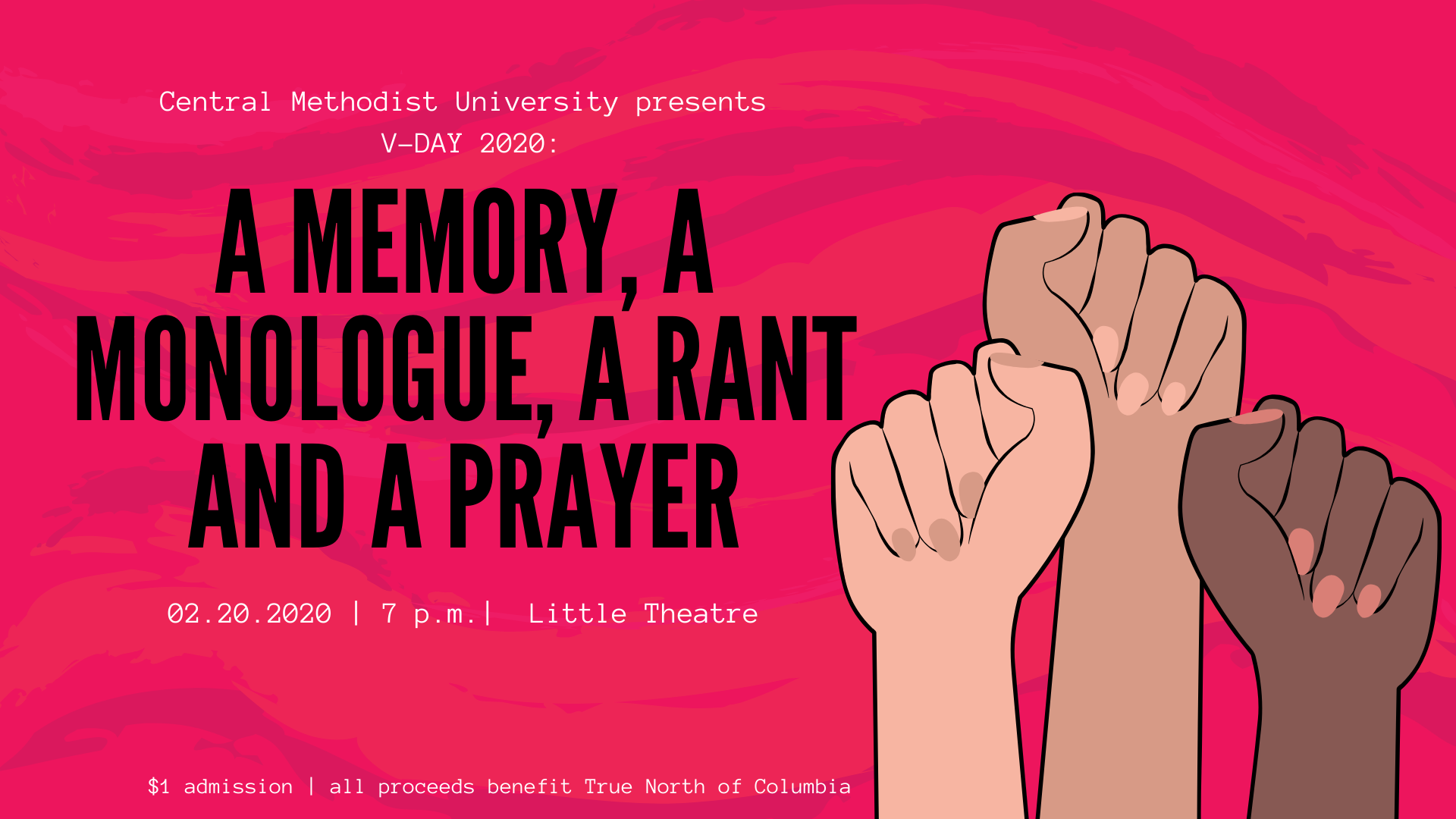 For one night only – Thursday, Feb. 20 at 7 p.m. – a cast of Central Methodist University students, faculty, and staff will take the stage at the Little Theatre to raise funds and awareness to end violence against women.
A team of leaders from across campus will serve as co-directors in an inclusive production of A Memory, A Monologue, A Rant and A Prayer: Writings to Stop Violence Against Women and Girls as part of the V-Day 2020 College and Community Campaign.
A Memory, A Monologue, A Rant and A Prayer is a groundbreaking collection of monologues by world-renowned authors and playwrights, edited by Eve Ensler and Mollie Doyle.  The selections are inspired, funny, angry, heartfelt, tragic, and beautiful. But above all, together they create a true and profound portrait of how violence against women affects every one of us.
Admission is $1 at door, and donations are encouraged. All proceeds will benefit True North – a comprehensive domestic and sexual violence victim service organization located in Columbia, Mo. 
The production contains detailed discussion of physical, sexual and verbal violence against women, and is recommended for a mature audience. CMU recommends researching the play prior to attending the production.
V-Day is a global activist movement to stop violence against women and girls. Further information about V-Day can be found at www.vday.org.