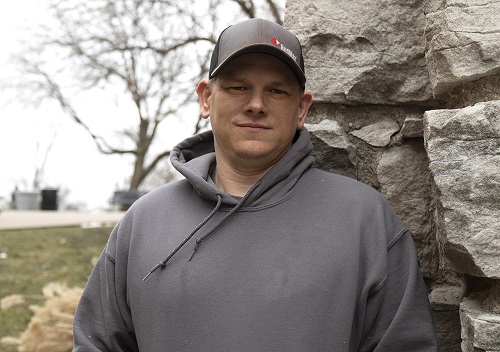 Lifelong Fayette native Boyd Railton began a new chapter of his life in his hometown on February 3, becoming the new maintenance supervisor of Central Methodist University.
Having previously worked as a tool maker for 3M and EDM Express, Railton said he looks forward to learning new things in his latest role.
"It's something different, a different avenue than where I've been the last 20 years," he said. "There's a lot of new things to learn."
Railton, a graduate of Fayette High School and State Technical College of Missouri (then Linn State Technical College), will serve under the director of plant operations and oversee all aspects of facility maintenance and construction. He'll be responsible for operating and maintaining the Energy Management system, inspecting buildings for maintenance needs, and monitoring job requests, among a number of other duties.
Outside of work, Railton says his hobbies revolve around his daughters, aged 14 and almost-16.