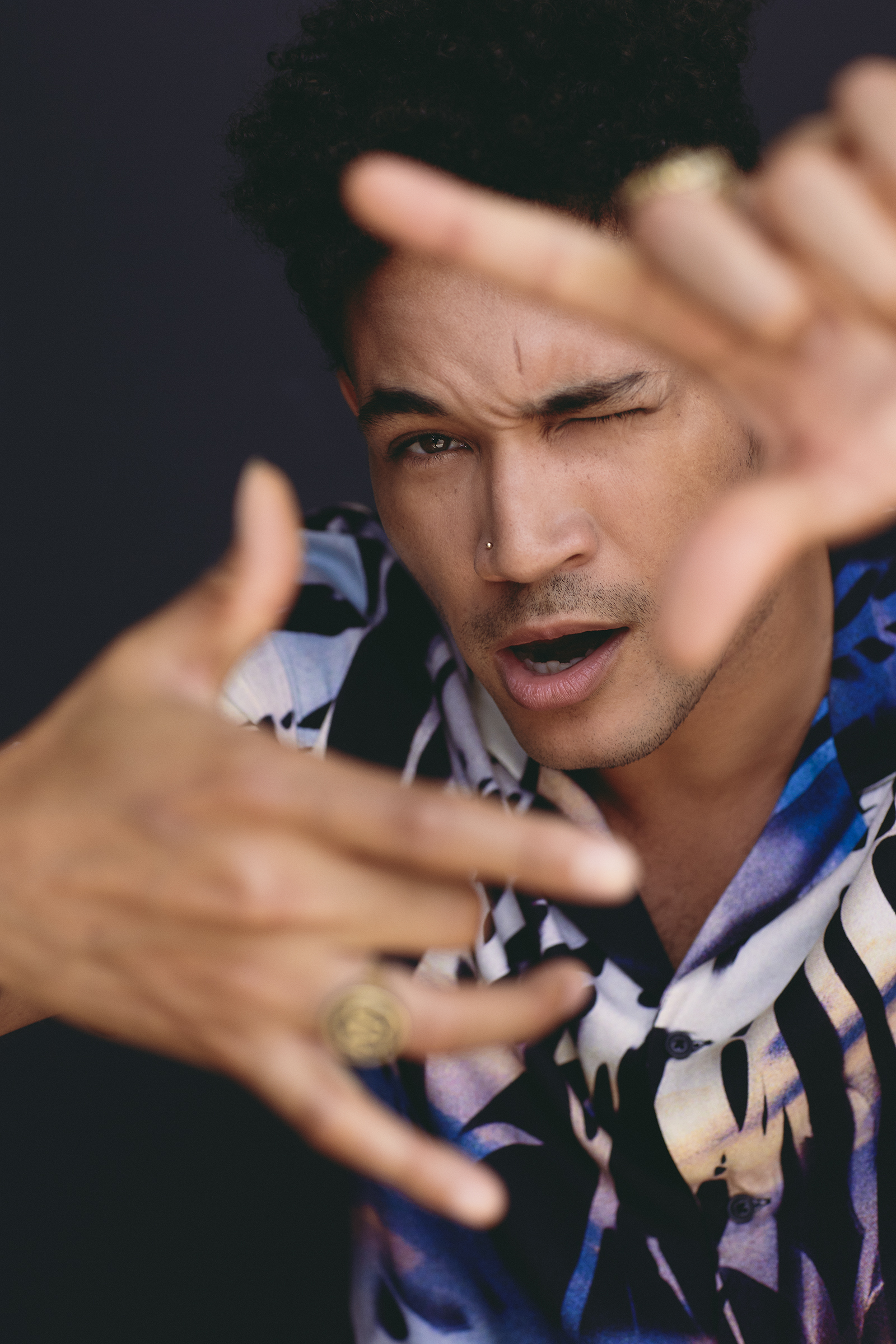 Music fans need not travel to St. Louis or Kansas City to catch one of the hottest performers on the radio this spring -- Central Methodist University is bringing one to Fayette.
CMU's Student Government Association (SGA) will welcome hip-hop artist Bryce Vine to headline its April 23 concert in Puckett Fieldhouse. CMU alumnus Preston Ary will open for Vine, along with his country band.
Vine, a Platinum-certified artist, has come onto the scene in recent years with hits such as "Drew Barrymore" and "La La Land." His debut album, Carnival, was described as "the perfect summer album with its blend of sunny pop, breezy rap, and reggae-jazz grooves." (SF Weekly)
Vine appeared on The Glee Project in 2011, competing on the audition reality show for the hit FOX show, Glee. He went on to sign a record deal with Kiva House Lambroza and released his first EP, Lazy Fair, in 2014. Carnival was released five years later, in July of 2019.
Ary, a 2018 graduate of Central Methodist, began his music career at the age of 17, playing in a local Christian band before joining southern rock band "Southern Edge." He then decided to go solo, writing his own songs. He met Kevin Helmeirchs, Brendan Wiesehan, and Andrew Wooldridge at CMU, and soon enough the group formed the Preston Ary Band.
Ary currently resides in Nashville, Tenn., working in the conservation field while continuing to pursue his music career with the band.
The Preston Ary Band will take the stage at 7 p.m. on Thursday, April 23. Doors will open at 6 p.m. After the opening set, Vine will go on at 7:45.
Tickets to the event will be free for CMU students (limit one per student ID number) and $10 for faculty/staff/alumni. General public tickets are $15. Attendees must be 16 years of age or older.
Click
here
to reserve/purchase tickets.