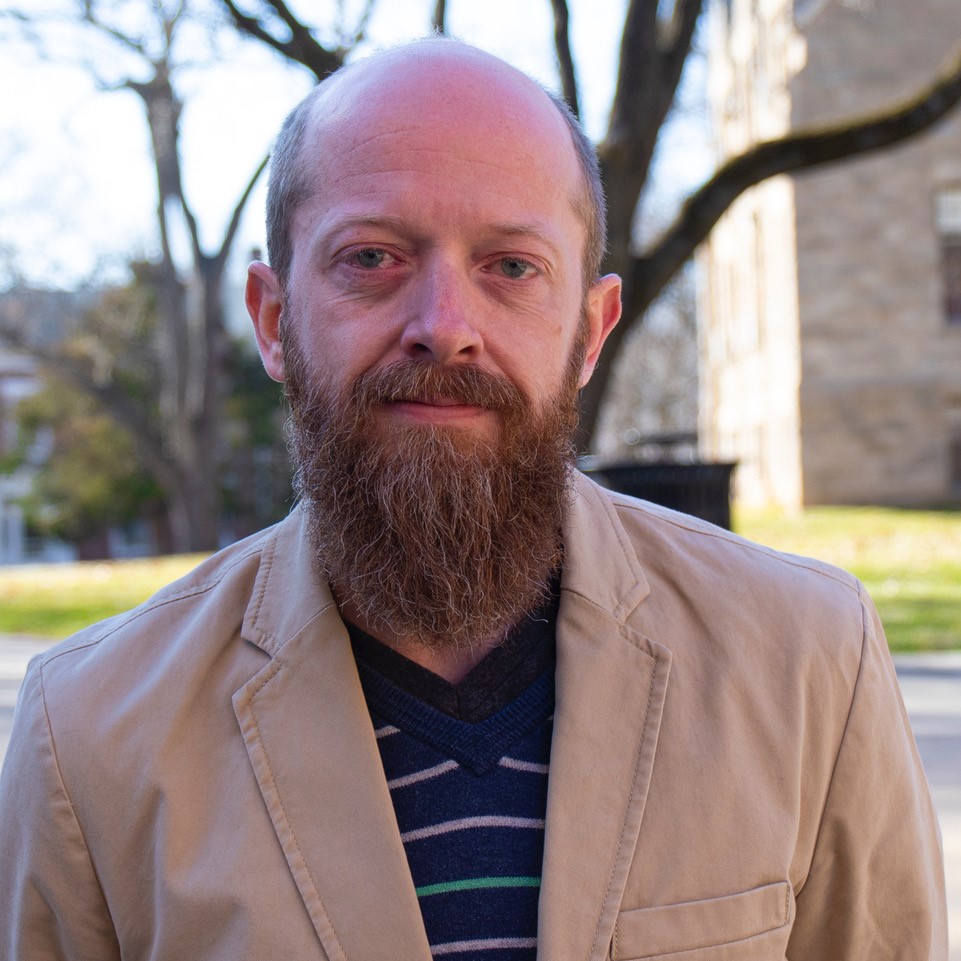 In its new Director of Music Ministry, Central Methodist University is getting an experienced musician, composer, and teacher.
A native of central Missouri, David Witter is joining the CMU faculty in the spring semester as an assistant professor of music, on top of his director role. It is a natural fit for Witter, who has spent much of his career as a teacher.
"I've taught every level," he said, noting his stint as an elementary school music teacher in Columbia, in addition to his work the University of Missouri's online high school music appreciation class.
Witter's experience doesn't just extend to schools, however. He spent six years as a musician with the U.S. Navy Seventh Fleet Band before electing to further his education at MU. There, he earned both bachelor's and master's degrees in music composition. Witter is currently working towards his doctorate in the same subject and is on track to earn said degree from the University of Missouri-Kansas City in May.
In his new role at CMU, Witter will teach composition and theory and will take over leading the Worship Bands. He says he is looking forward to continuing to build on the success of his predecessor, Dr. Ryan McLouth.
"Ryan built up a really amazing program – kind of from scratch – and he's got it running to where the students really know what's going on," he said. "And there's kind of a trajectory towards developing an ever-increasing presence in the music ministry marketplace here in central Missouri and outwards.
"I'm excited that the program is rapidly expanding to become one that's known for putting out quality music ministry practitioners," Witter continued. "I'm looking forward to seeing what more innovations we can do in terms of the pedagogy and curriculum of that practice."
Outside of teaching, Witter spends much of his free time involved with the Kansas City music scene.
"I'm a jazz trombone player – I play a lot of instruments, but jazz trombone is kind of a main instrument of mine," he said, adding that he makes time to join the music community in Columbia, as well. "Whenever I can, I'm playing music."
Witter is also a father of two – son Owen, 14, and daughter Olivia, 10. He resides in Columbia.