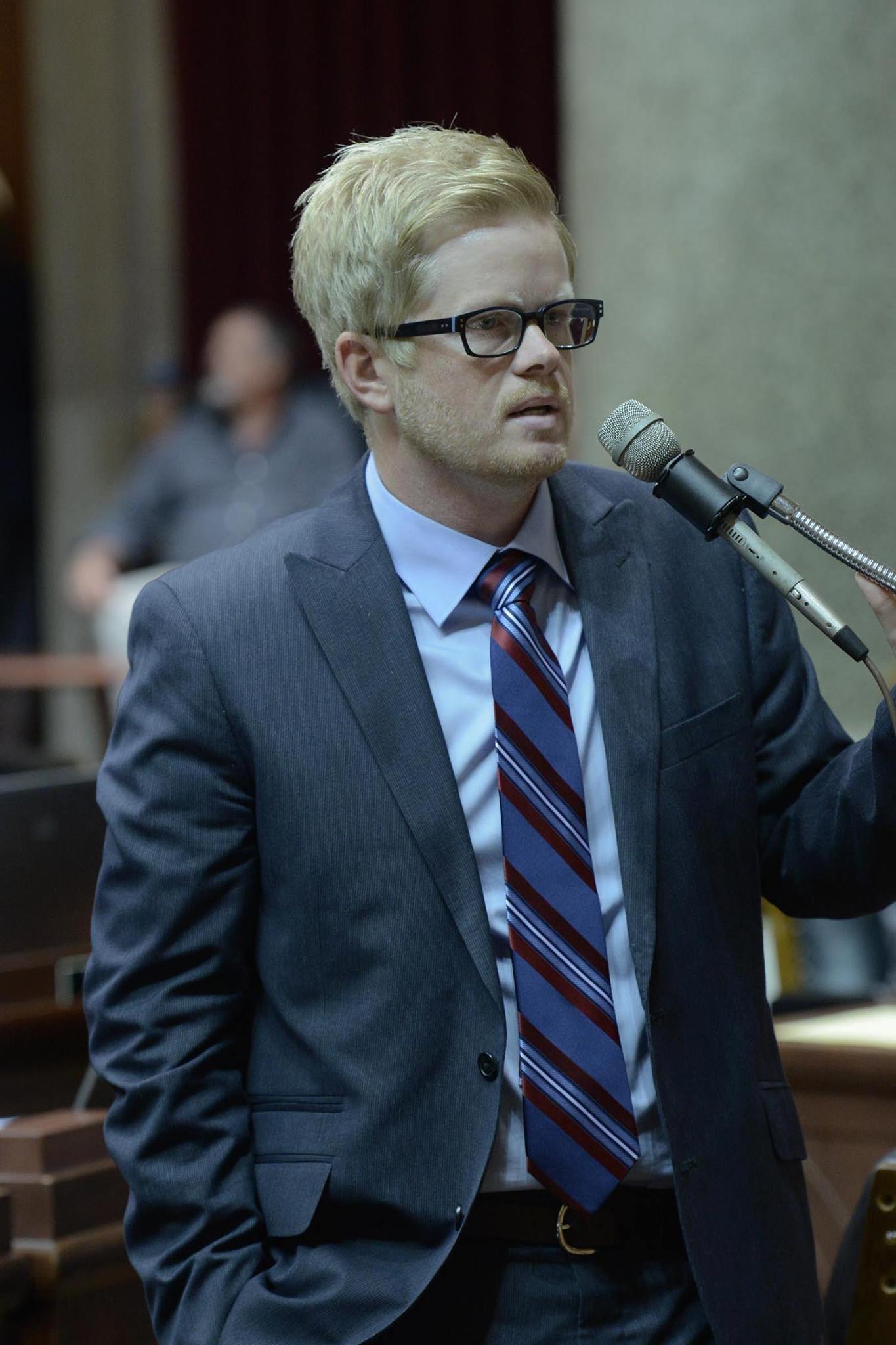 A new series of special guest speakers on the campus of Central Methodist University is set to begin this month. Pi Lambda Alpha's first edition of The Professionals will welcome Missouri State Senator Caleb Rowden on January 30.
The event will be held from 6 to 8:30 p.m. in the Stedman 200 lecture hall. Sign up here to RSVP.
Rowden will speak on public policy and public safety at the legislative level, according to Marco Tapia, assistant professor of criminal justice. The main objective of the series, Tapia said, is to introduce criminal justice students – and the public – to issues that have an impact on everyday life. He hopes to continue the series in the coming months, bringing forensic investigators and corrections officers to campus in February and March.
"I like showing off Central Methodist to whoever's willing to come see it," Tapia said. "We have a great environment for learning – let's show it off to the rest of the world."
Rowden, a state senator since 2016, will be the first in the series to be shown that learning environment. Currently serving as the Senate Majority Floor Leader, he represents Boone and Cooper Counties and formerly served in the Missouri House of Representatives.
Rowden is also the owner of Clarius Interactive, a media and marketing company based in Columbia. He and his wife, Aubrey, have two children, Willem and Adele.
Pi Lambda Alpha is CMU's criminal justice fraternity and is a member of the American Criminal Justice Association.