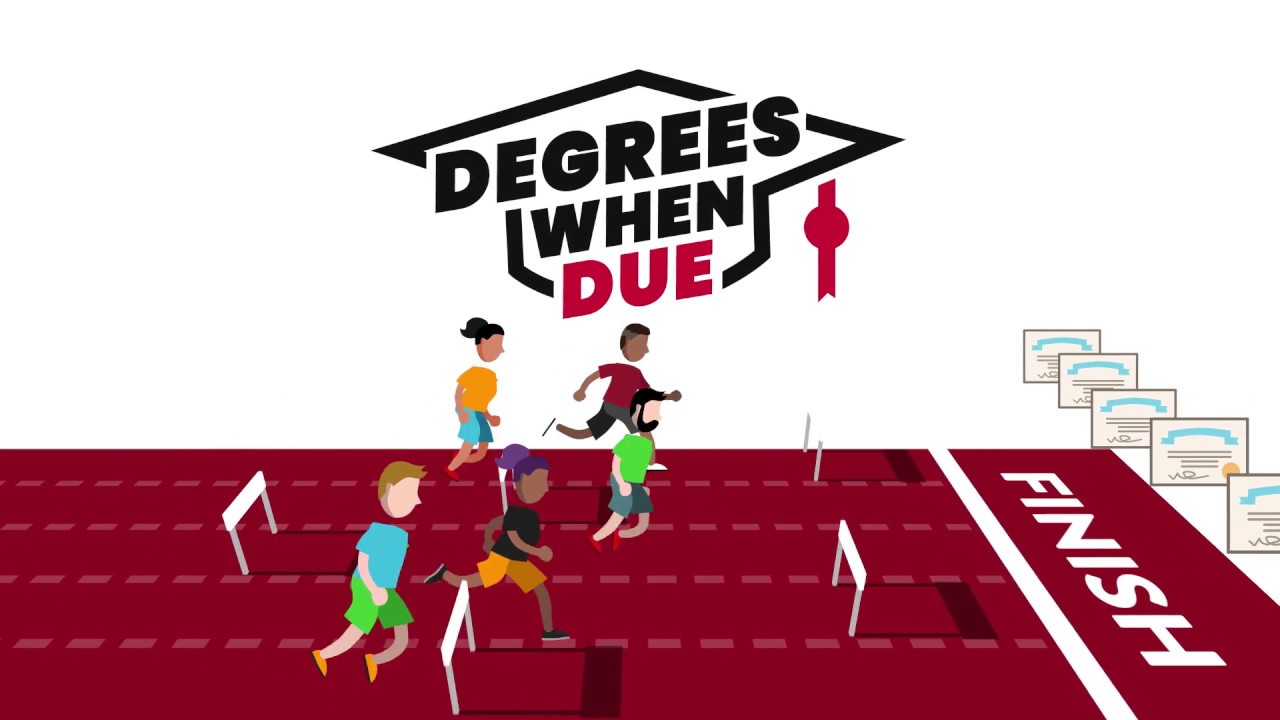 Central Methodist University has been selected to join Degrees When Due, a national initiative of the Institute for Higher Education Policy (IHEP), to help students who have some college credits complete their degrees.
As one of the colleges and universities from 20 states participating in Degrees When Due, CMU will learn best practices in degree reclamation and provide targeted support while re-engaging students who have paused, or "stopped out," their studies. CMU's participation in the initiative is facilitated through the Missouri Department of Higher Education and Workforce Development; Avila University, East Central College, University of Central Missouri, and several other institutions are also participating in Degrees When Due.
"Central Methodist University is honored to be a part of the Degrees When Due initiative as it provides pathways for students to re-engage in higher education and complete their bachelor's degree," said Dr. Rita Gulstad, Provost. "Degrees When Due provides an opportunity for CMU to learn strategies to better serve students both before and after their return to the classroom."
Degrees When Due will grant CMU access to a variety of resources to help more students complete their degrees and to help the institution audit students' previously earned and transfer credits to determine the most efficient pathway to graduation. The program will benefit the more than 75,000 individuals in Missouri who have been identified as having some college credits, but no awarded degree.
"Our Degrees When Due institutional and state partners are building a strong pathway to degree attainment for all students, including by providing an on-ramp for those who have paused their studies or 'stopped-out,'" said IHEP President Michelle Asha Cooper, Ph.D. "IHEP enthusiastically welcomes the selected institutions and states to this effort. Through this initiative, they will increase student success, serve a diverse set of student populations, and join us in addressing one of higher education's most pressing challenges: degree completion."