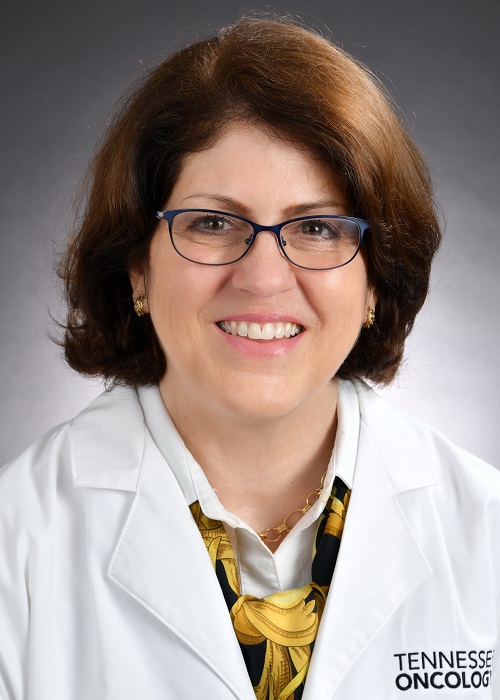 Years of hard work are about to pay off for about 350 Central Methodist University students, as Winter Commencement approaches.
The ceremony will begin in Puckett Fieldhouse at 11 a.m. on Saturday, Dec. 7. Graduates include students from CMU's College of Liberal Arts and Sciences (CLAS) from the Fayette campus, and from the College of Graduate and Extended Studies (CGES).
This winter's commencement speaker will be Dr. Nancy Peacock '82, vice-chair of the CMU Board of Trustees. Dr. Peacock is a medical oncologist and a partner with Tennessee Oncology, one of the largest physician-owned oncology practices in the country.
She has authored and co-authored numerous articles and abstracts and participates in clinical trials through the Sarah Cannon Research Institute. Her practice is focused on patient care.
Dr. Peacock completed her residency and fellowship at the University of Texas Health Sciences Center in San Antonio, Texas. She attended medical school at the University of Missouri-Columbia and received a Bachelor of Arts degree in biology from CMU in 1982.
She previously served as the chair of the Network Cancer Committee for St. Thomas Health for 10 years and is now on the Oncology Executive Committee for St. Thomas Health. She has been recognized as one of Nashville Business Journal's Women to Watch in Healthcare in 2013. She and her husband, Mark, received the Seton Award from St. Thomas Health in 2018 for service to the hospital and its mission.
Dr. Peacock is currently the vice-chair of the Board of Trustees at CMU and has been a member of the board since 2004. She has previously served on the board of directors of Alive Hospice and has been the chair of the Forest Hills United Methodist Church council. She has served on the board of Tennessee Women in Medicine for many years.
She is married to Dr. Mark Peacock, her husband of more than 30 years. They have raised two children, Sarah (Danny) Speake and Matt Peacock. They are avid Nashville Predators fans and enjoy the Nashville Symphony Orchestra.
Following the commencement ceremony, brunch will be served free for participants in the ceremony. For those unable to attend, a livestream of the event will be available. The link will be found on the front page of the CMU website.