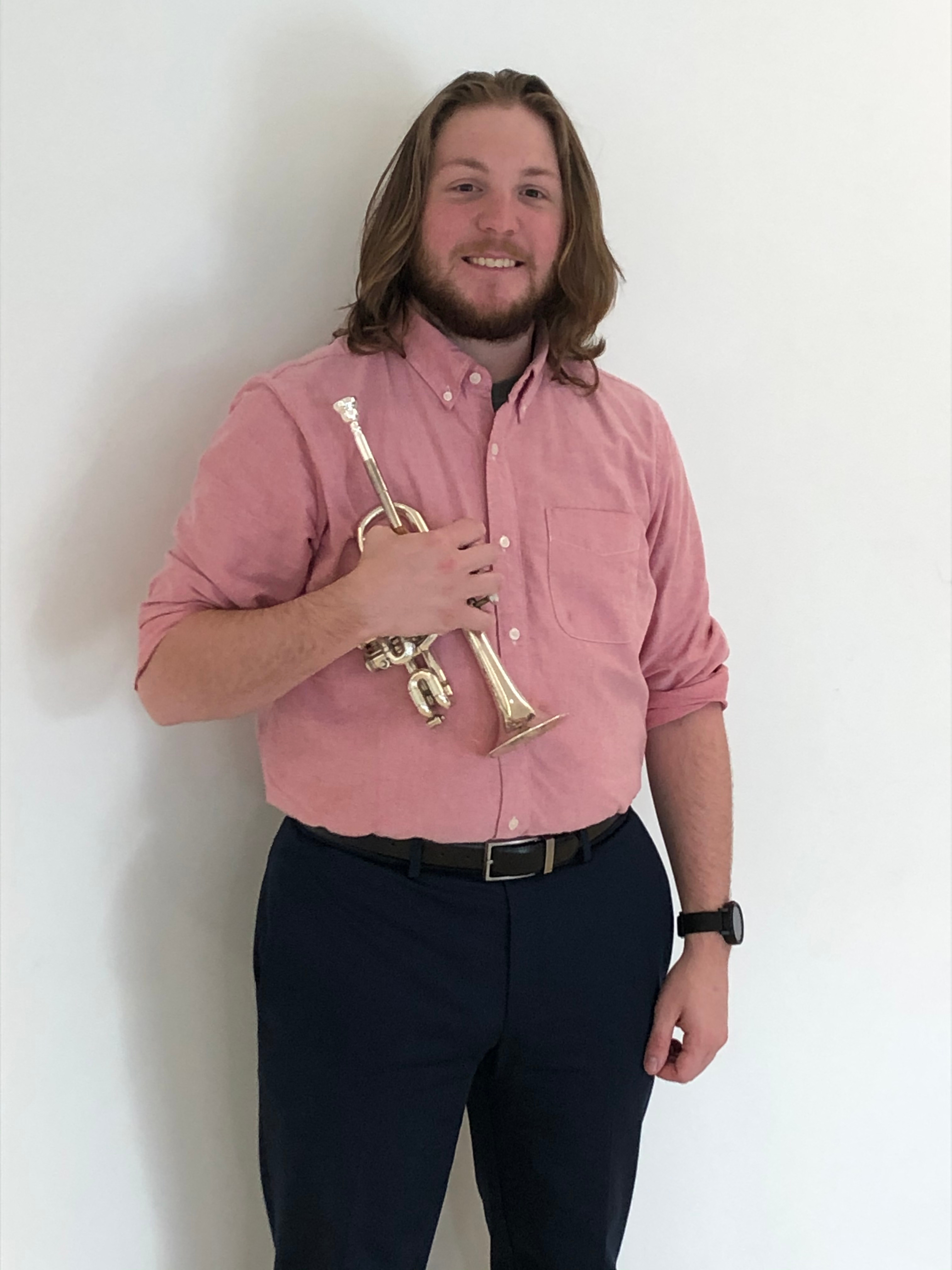 Central Methodist University's outstanding musical reputation was upheld once again over the weekend of November 7-8, as students earned honors from competition in Springfield, Mo.
CMU musicians competed at Missouri State University in competitions held by the Music Teachers National Association (MTNA) and Missouri Music Teachers Association (MMTA). CMU has competed in this event each year since 2012.
Highlighting the group's successes on the day were wins by Kody Bartel (Yorktown, Va.) and the CMU saxophone quartet. Bartel, on trumpet, was the state winner of the Young Artist Brass category for the MTNA, while the quartet was named the winner for the MMTA Woodwind Ensemble category. The quartet is made up by members Josh Stettes (Pacific, Mo.), Nick Vick (Columbia, Mo.), Alec Fields (Fulton, Mo.), and Isaac Bartholomew (Fayette, Mo.), with Professor Skip Vandelicht at the helm. Bartel was accompanied by Dr. Melissa Simons as collaborative pianist.
In addition to the winners, Michael Arnold (Marceline, Mo.) received honorable mention in euphonium competition for MMTA. Arnold is a student of Professor Larry Bennett and was joined by Zack Kierstead (Kirkwood, Mo.) as collaborative pianist.
Kierstead also participated in the competition on piano, while Madalyn Bartholomew (Salisbury, Mo.) competed on trombone, and Michael Brown (O'Fallon, Mo.) on trumpet. Dr. Simons and Bennett coached Kierstead and Bartholomew, respectively, while Brown is a student of Dr. John Perkins. Mary Jane Nance and Dr. Simons served as collaborative pianists for Bartholomew and Brown, respectively.
With his win on the day, Bartel will go on to represent Central at the regional level in December.