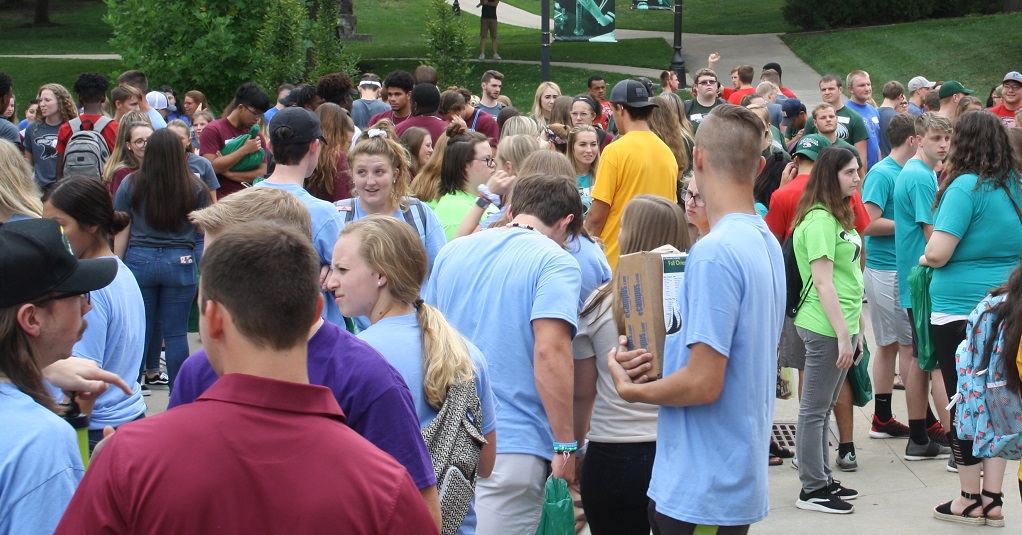 Central Methodist University is celebrating record enrollment metrics for the second consecutive year. University officials say that preliminary reports show a nearly 20 percent increase in the CMU resident population.
Dr. Joe Parisi, vice president for enrollment management, said CMU has 785 students living on campus this fall compared to 655 last fall. Central's official fall census count isn't until October, and the numbers could change slightly, Parisi said.
"This wasn't just a one-off situation," Parisi said. "We've produced the largest group of freshmen over two years in the college's history.  It really can be credited to a change in mindset across the campus. Everyone is recruiting. We've got a great product and students absolutely love this campus."
Parisi said that in addition to embracing the enrollment management concept, CMU has dramatically increased its campus visit program, which has increased 75 percent in the past year. He said enhanced marketing and outreach efforts played a large role as well.
CMU President Roger Drake was pleased with the results.
"We are very thankful for our enrollment outcome in a very tough competitive landscape," Drake said. "The Central Methodist faculty has created an outstanding educational opportunity here; I'm thrilled that students and parents, in large numbers, are recognizing the benefit of studying under these talented professionals."
The future also shows promise for CMU. Parisi said early reports for the Fall 2020 class shows increases in applications, admits, and deposits.