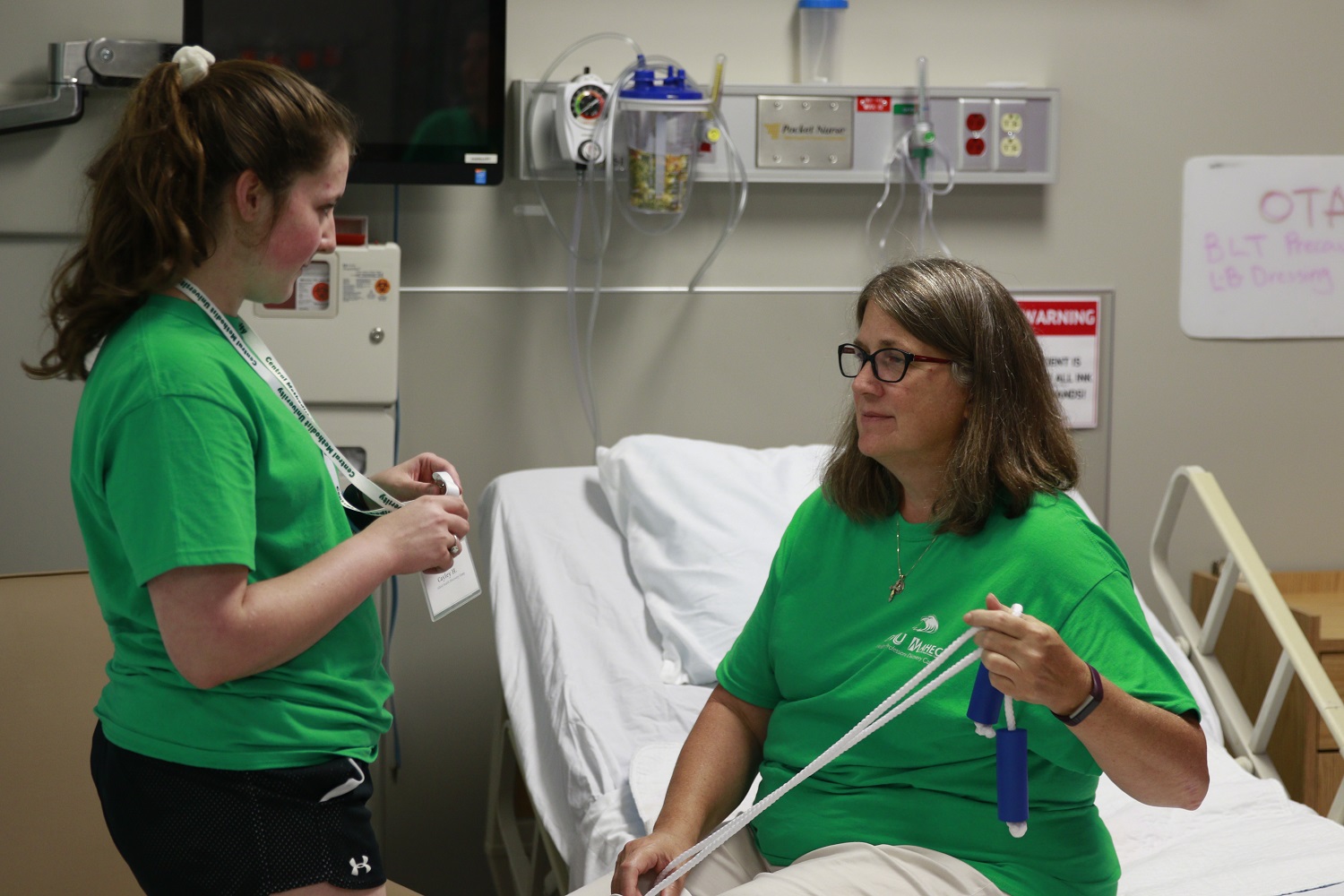 The first-ever Central Methodist University Health Professions Discovery Camp this summer was a great success, a two-day immersion into health careers for high school students across Missouri.
The event, held July 29-30 at CMU, exposed campers to careers in a variety of health professions, such as athletic training, nursing, occupational therapy assistant, and physical therapist assistant.
Camp director Rebbecca Fenton, who oversees CMU's occupational therapy assistant program, said the goal of the camp is to provide exposure to healthcare careers and encourage them to plan for their academic futures. She said the campers had so much fun "they are already asking about next year's event."
Besides recreational activities, there were several informational health sessions taught by CMU faculty members and staff from the Missouri Area Health Education Center. There were health literacy exercises, digital presentations (iPads were issued to participants for the camp), simulation activities, and even a suturing activity, Fenton said. Campers also earned their high school CPR certification.
Fenton said a popular feature of the camp was "Breakfast with a Professional," which allowed campers one-on-one question and answer opportunities with a local dentist, pharmacist, occupational therapist, nurse, athletic trainer, and physical therapist.
Planning for next year's Health Professions Discovery Camps is already under way, Fenton said.