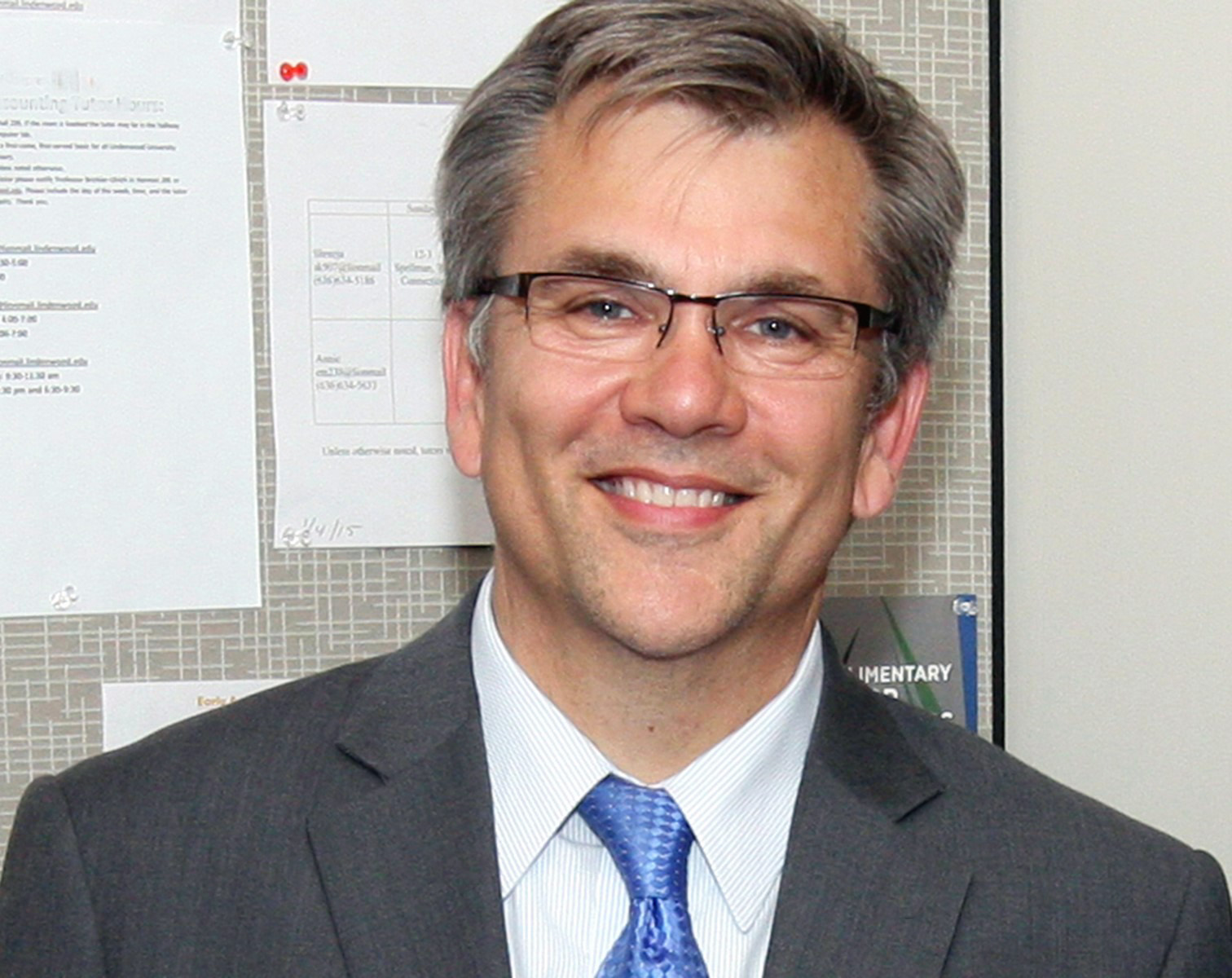 While he has seen technology change higher education marketing dramatically over the past two decades, Central Methodist University's new executive director for marketing and communications says one thing has stayed the same – telling a good story.
"It's all about the story," said Scott Queen, who starts his position at CMU in January. "And Central Methodist has an incredible story to tell. Not only about the beauty of this campus, but the success of its students and the accomplishments of its graduates. Today, we have a variety of new tools to help us be more effective telling that story."
Queen comes to CMU from Lindenwood University in St. Charles, Mo., where he directed marketing and communications for 21 years. In his new role, he will be responsible for the strategic direction and general oversight of the Marketing Communications Department, said Dr. Joseph Parisi, vice president for enrollment management.
"I have complete faith in Scott's talent, having worked closely with him for the past two decades," Parisi said. "He brings an enrollment perspective to the position which is vital as CMU continues to provide high quality education opportunities.
"Scott drives market awareness and qualified enrollment efforts through a rare combination of technical savvy, customer focus and data driven communications," Parisi added. "His skill set spans all aspects of marketing, and we're really excited that he has joined our team."
Parisi said that Queen is well-suited for CMU, with a breadth of experience in strategic marketing communications, digital initiatives, social media strategy, media relations, branding, licensing, emergency communications, and alumni communications.
"I can't wait to get started," Queen said. "There's such a positive atmosphere at CMU and I am looking forward to becoming a part of the community and contributing to CMU's success."
Queen's storytelling focus is rooted in 15 years as a reporter, editor, and managing editor for various newspapers across Kansas and Missouri, prior to his career in higher education. He said his background in journalism was helpful in adapting to the fast pace of marketing and communications in higher education.
He studied journalism at the University of Kansas, and has a bachelor's degree and a master's degree from Lindenwood University.
Queen and his wife, Tina, are in the process of moving to Fayette. They have five adult children and four grandchildren.