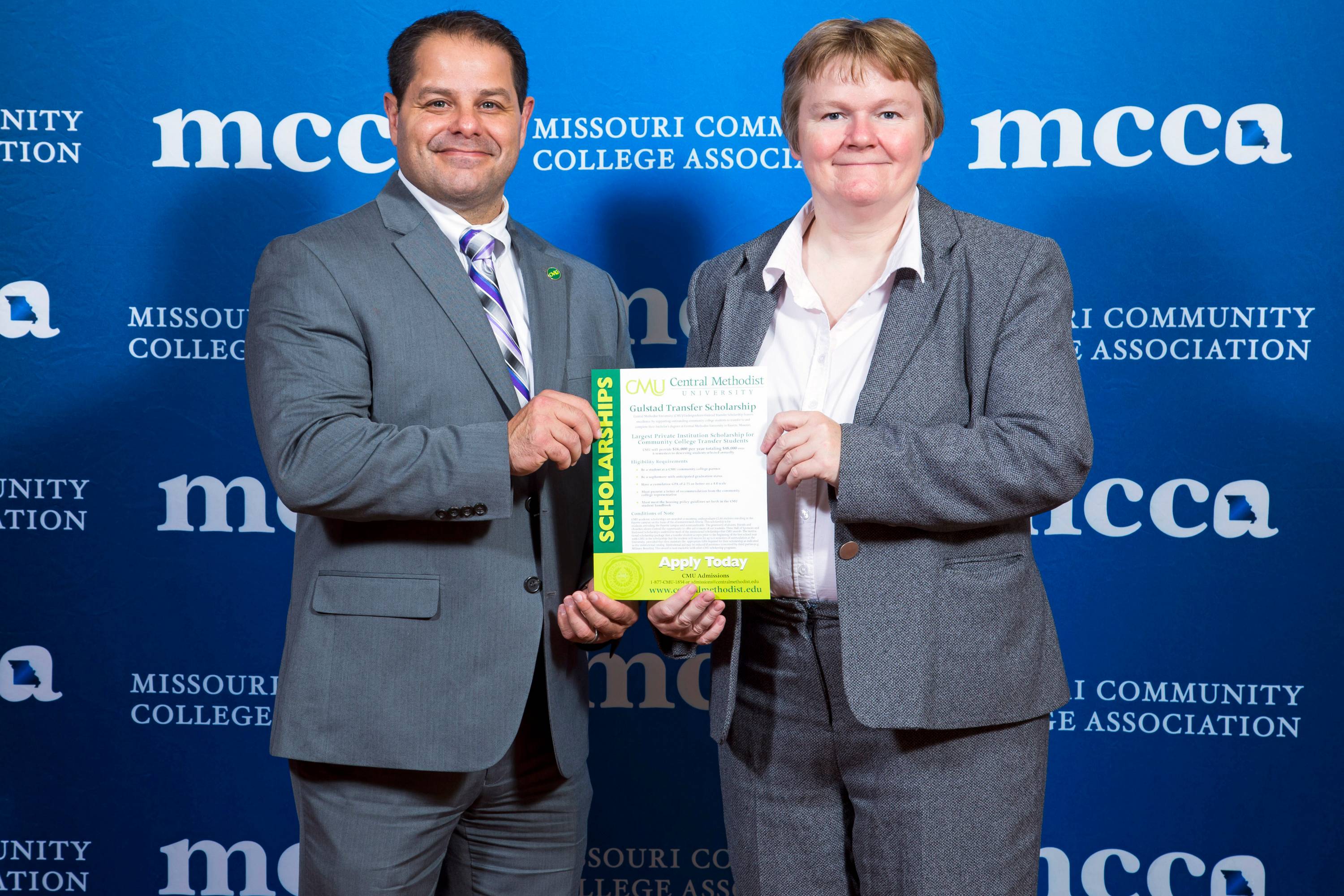 Central Methodist University has introduced a ground-breaking new scholarship opportunity specifically for community college students who want to complete their four-year degree.
The Rita Gulstad Transfer Scholarship, available starting in January, is one of the largest private institution-provided scholarships for community college transfer students, according CMU President Roger Drake. Applications are now being accepted for both January and for Fall 2018.
The scholarship honors longtime CMU Provost Dr. Rita Gulstad, who has been instrumental in building and establishing partnerships with every community college in Missouri and many others.
"The Gulstad Transfer Scholarship provides a pathway to a great education and a life well-lived for students earning an Associate's degree at a partner institution," Drake said. "The scholarship is named to honor an outstanding CMU educator that has done so much to provide degree completion opportunities for community college students."
Central will provide qualified community college transfers with $16,000 per year, totaling $48,000 over six semesters, to deserving students who are selected annually. 
"Central Methodist University recognizes the value of the community college graduate and we want to be the institution that works with them to complete their four year degree," Gulstad said. "CMU holds many exciting and new experiences for students, from Digital U, to Enactus, to Civic Engagement, Greek Life, Student Government, and so much more. You can be as engaged as you want – both inside and outside the classroom."  
Eligible candidates must currently be enrolled at one of CMU's partner community colleges, be a sophomore with anticipated community college graduation status, and have a cumulative grade point average (GPA) of 2.75 or better on a 4.0 scale. 
They also must have a recommendation from a community college representative, and meet the housing policy guidelines in the CMU 
student handbook
.
CMU partner colleges whose students are eligible for consideration (including students in their branch sites) include Cottey College (Nevada), Crowder College (Neosho), East Central College (Union), Jefferson College (Hillsboro and Arnold), Metropolitan Community College (Kansas City), Mineral Area College (Park Hills), Moberly Area Community College (Moberly), North Central Missouri College (Trenton), Ozarks Technical College (Springfield), St. Charles Community College (St. Charles), St. Louis Christian College (St. Louis), St. Louis Community College (St. Louis), State Fair Community College (Sedalia), State Technical College of Missouri (Linn), Three Rivers College (Poplar Bluff), and Johnson County Community College (Overland Park).