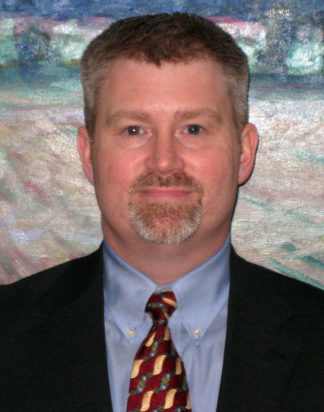 There's sure to be great excitement across Central Methodist University's Fayette campus on Saturday, Dec. 9, as students and their families gather to celebrate a momentous academic achievement.
Approximately 300 students are eligible to graduate from CMU in December, and many will attend Winter Commencement that day, scheduled to take place at 11 a.m. in Central's E.P. Puckett Field House, according to CMU President Roger Drake.
Graduates include students from CMU's College of Liberal Arts and Sciences (CLAS) from the Fayette campus, and from its College of Graduate and Extended Studies (CGES) from CMU's extended learning centers and online programs.
Last year's Winter Commencement was the first in decades, and was held in Linn Memorial United Methodist Church on the Fayette campus. Because of the large turnout, a change of venue was in order this year.
"During this season of giving and celebration, I am pleased CMU has such a large number of graduates for the December graduation," said CMU Provost Rita Gulstad. "We know these individuals will go forth and do great things in their communities, and will enhance the lives of those around them. Congratulations to all the graduates."
Delivering the Winter Commencement Address will be J.B. Waggoner of Fayette, co-founder and Managing Partner of Inovatia Laboratories – a testing and research and development laboratory.  J.B. holds degrees from Central Methodist University (BME 1991) and the University of Missouri (MM 1994).
Waggoner has served on the CMU Board of Trustees for the past 15 years and is active in the Fayette community. A former mayor and member of the Fayette Board of Alderman (city council), he helped found the Fayette & Armstrong Area Betterment Group, Fayette Main Street, the Fayette RoadRunners Club, and the Howard County Community Foundation.
In his work life, he is a member of several professional organizations including the American Chemical Society, the American Water Works Association, and the American Association for the Advancement of Science.
In addition, he has served on several state-wide committees and boards working to advance science education, economic development, environmental policy and regulation, process validation and medical implant cleanliness, analytical method selection and implementation, and scientific research funding. 
Most recently, he was invited to participate in the University of Missouri's Venture Mentoring Service program where he will serve as an advisor to entrepreneurs working in early-stage, technology companies.
A native of Fulton, Mo., Waggoner was the 1997 recipient of CMU's Young Alumni Award and in 1999 received the Governor's Young Adult Leadership Award through Missouri Community Betterment. He and his wife, Dr. Dori Waggoner, Fine Arts Department Chair and Dean of the CMU Swinney Conservatory, are parents of son Thomas, a 2016 Central graduate.