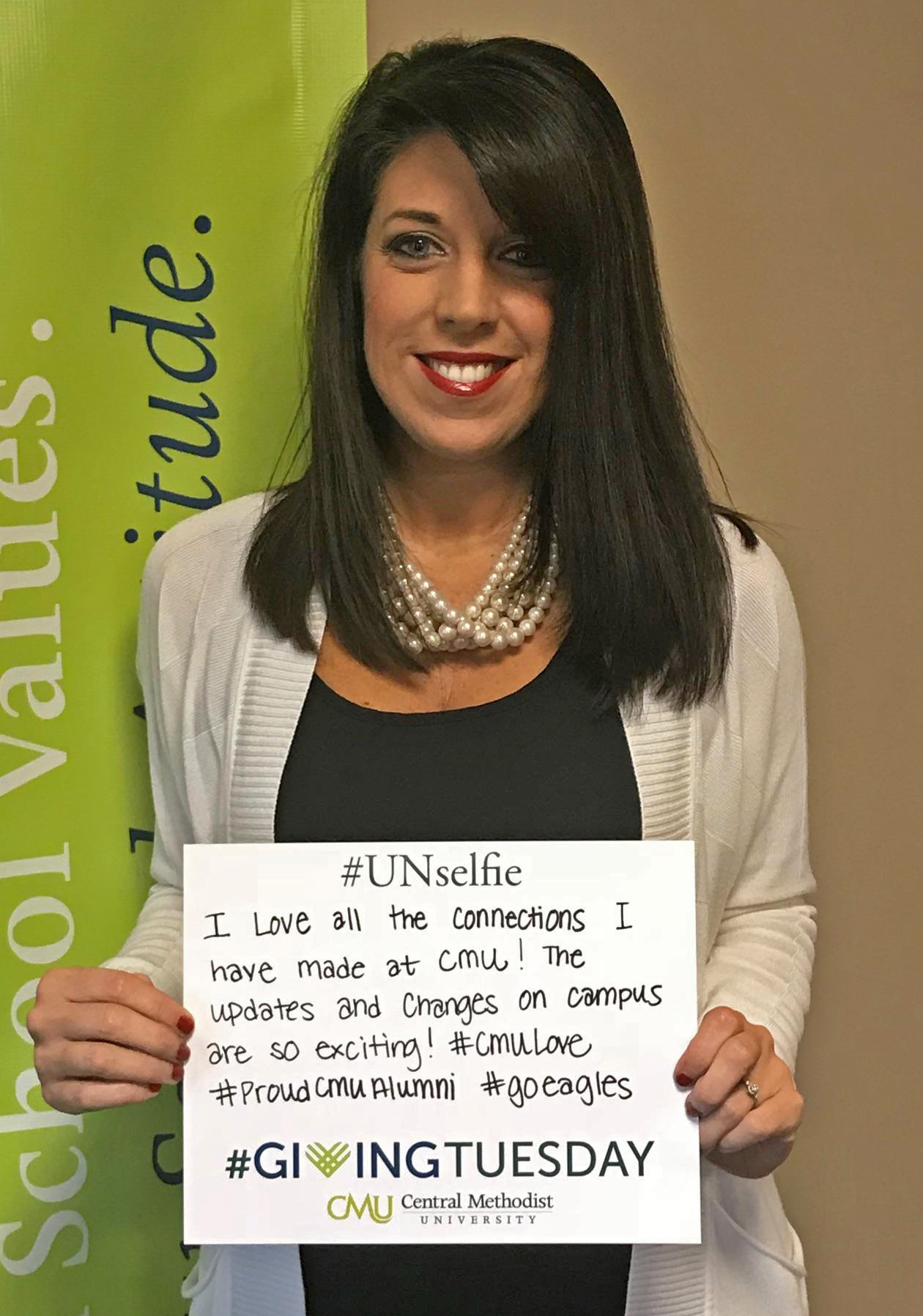 On November 28, people all around the world celebrated "Giving Tuesday" – a charitable offset to the holiday season's "Black Friday," "Small Business Saturday," and 
"Cyber Monday."
The relatively new tradition continues to grow in popularity as non-profit groups and organizations, including Central Methodist University, embrace it as a way for people to celebrate the act of giving during the holidays. 
For the third year, CMU used a variety of online resources and a mini phonathon to take in donations for the event. A goal was set to raise $25,000, with an anonymous donor's generous pledge to match all funds raised up to this amount.
At 4 p.m. a large gift pushed CMU over the $25,000 goal. Within moments, Earl (Central Class of 1961) and Sunny Bates of Bigfork, Mont. called to extend the #GivingTuesday Matching Gift Challenge by agreeing to match an additional $30,000 for scholarships, increasing the goal raise to $55,000 by midnight.
This second challenge did not hold back CMU alumni and friends, according to Jackie Jackson, CMU director of annual giving and operations. At 8:30 pm the total given had already exceeded $72,000 - securing the additional $55,000 in matching funds.
When everything was said and done, 239 donors, including alumni, faculty, staff, and CMU supporters, made gifts or pledges to the university, for a total of $101,822.
That easily exceeded the last two years of Giving Tuesday gifts – $68,220 and $82,395 respectively, Jackson said. The matching gifts will go toward helping students through scholarship support.
"This was the most exciting Giving Tuesday we have had at CMU," Jackson said. "Each year, I continue to be more amazed by the generosity of the Central community – so generous, in fact, that another donor stepped in to increase the challenge to try and keep it going until midnight, and we still achieved the goal before 9 p.m."
"I want to thank the original matching donor, who wishes to remain anonymous, for starting this challenge three years ago, and Earl and Sunny Bates for adding a new element this year," she said. "Of course, none of this would be possible without the CMU community, so a huge thank you to all of our supporters."