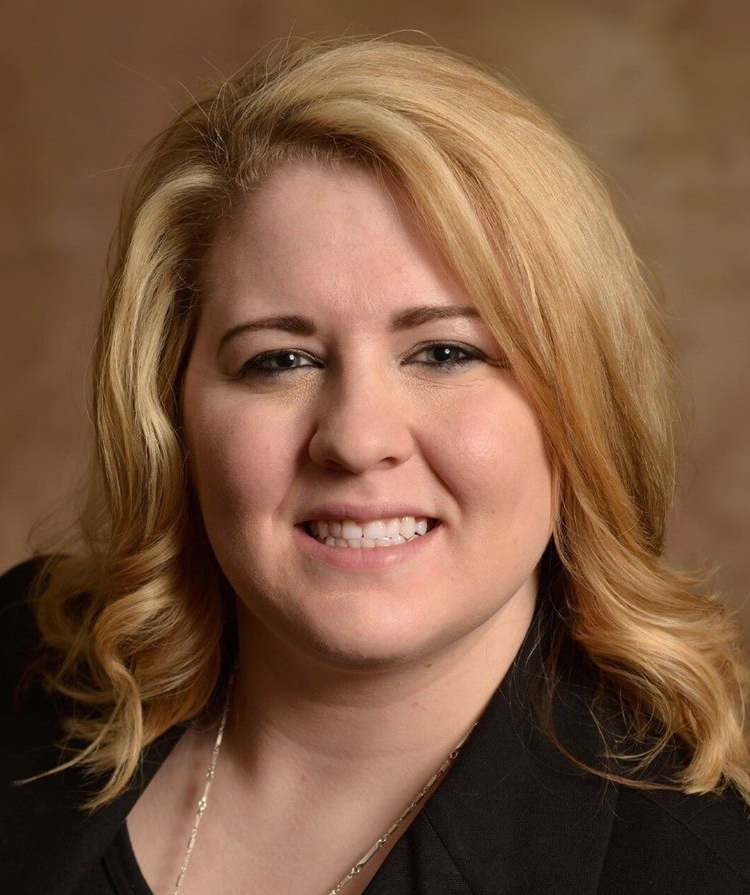 Jennifer Kalenkoski, a junior at Central Methodist University in the College of Graduate and Extended Studies (CGES), has been elected president of the 60,000-member National Student Nurses' Association (NSNA).
Nursing is her passion and the direction she wants to follow through her life. Kalenkoski credits that passion to her aunt Maire. When Maire became ill and needed help, Kalenkoski took on the job of caretaker. Kalenkoski had already been in college for three years and didn't feel like she knew what direction to pursue.
"My aunt lived with my family my entire life," she says, "and I moved home to take care of her -  and try to see what I wanted in life. It was through taking care of her that I learned I loved caring for people.
"I saw great and not so great nurses while caring for her, and I was able to see the impact one person could make on a patient's life, both good and bad," Kalenkoski said.
A resident of Frackville, Penn., Kalenkoski is pursuing CMU's Registered Nurse-to-Bachelor of Science in Nursing (RN-BSN) program online.
Kalenkoski recalls that one nurse made fun of her aunt and, as a result, her aunt refused to go to that hospital again, despite the pain she was in. Kalenkoski determined then and there to make a positive difference in others' lives.
She met a representative from CMU while attending a National Student Nurses' Association Midyear Conference. She says of Central, "There was never a time when I wasn't able to seek advice and help. After seeing how dedicated CMU was to students and how much they supported NSNA, I knew that this was somewhere that fit my values and where I wanted to continue my education."
She has an Associate Degree in Nursing from Lehigh Carbon Community College in Schnecksville, Pa. She passed her national nursing exams in June and moved directly into pursuing her BSN with CMU. Working online, she aims to finish her degree in spring of 2019. She plans to continue on with a master's after then.
Currently Kalenkoski works as an RN on a Medical Cardiology Patient Care Unit at the Mayo Clinic in Rochester, Minn.
Prior to running for NSNA president, she served on its Board as the Breakthrough to Nursing Director. When her term was up, she felt she had more to give to the organization, so she ran for president. Kalenkoski and her opponent made speeches, had "meet the candidate" forums, and debated each other. "It was pretty intense," she admits, "but it's something I am passionate about, which made putting in the work to prepare easy."
Since her election to the top office, Kalenkoski has represented NSNA at the International Council of Nurses in Barcelona, Spain; the American Nurses Association Membership Assembly; and other professional organizations. She is the spokesperson for NSNA, which includes speaking at professional meetings, keeping informed about NSNA activities, and being a resource for students around the country.
"I feel as if I'm giving my aunt's life purpose," she says, "and that she didn't pass away without impacting something."
Kalenkoski says her family continues to give her the support and motivation to pursue her dreams of nursing. Whenever she was afraid of taking a chance or afraid of failing, her parents and her brother were there telling her she could do anything.
It certainly appears they were right. Jennifer Kalenkoski continues to head in a direction that will help not only her patients but also other students who will then pass her passion on to new nurses for years to come.