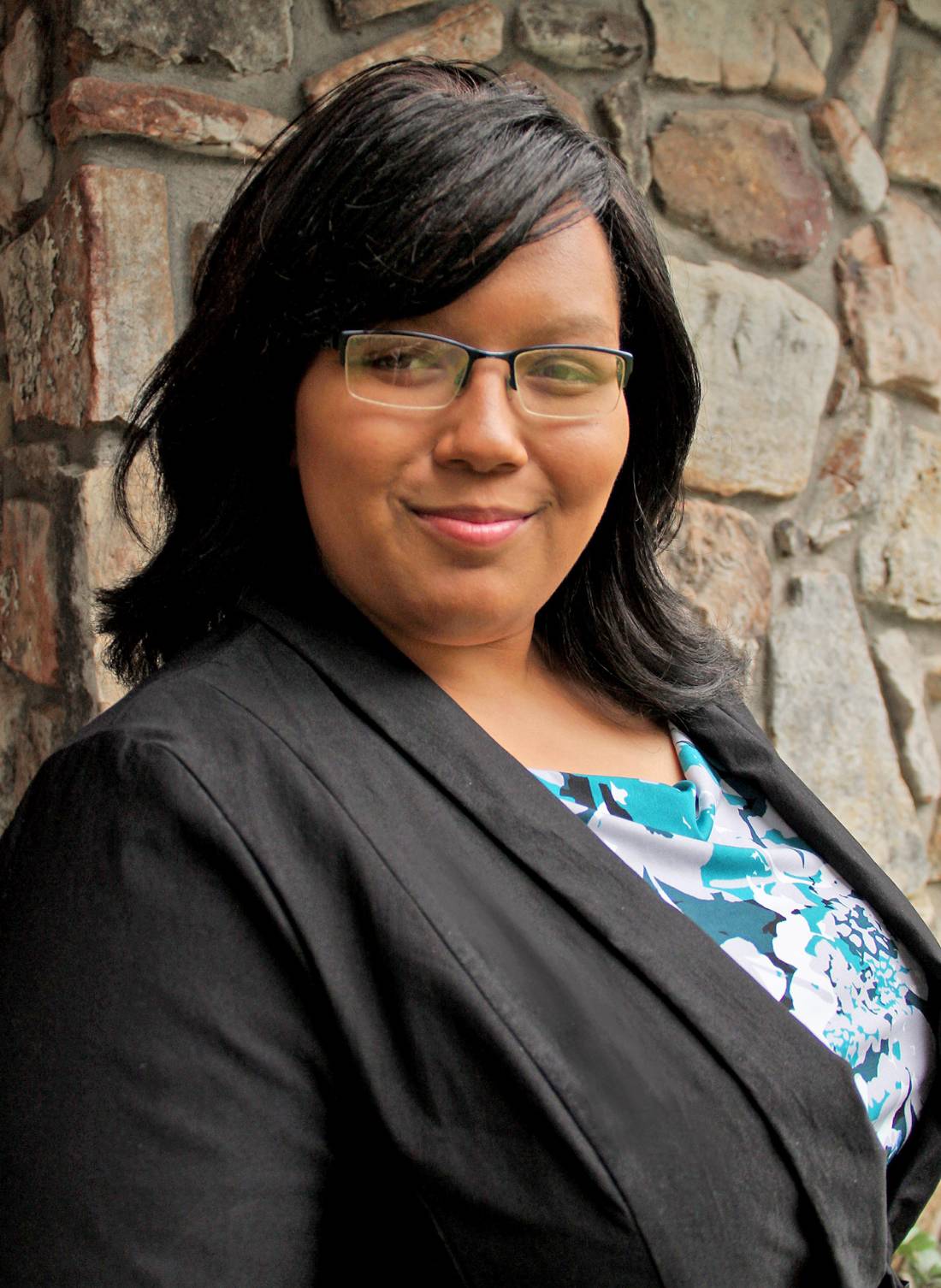 Since she walked Central Methodist University's graduation stage in 2008, Christina Shutt has gone on to do great things in the world, with her focus remaining on exposing, reviving, and protecting important pieces of history. 
More than nine years later, Shutt, a Kansas City, Mo. native, returned to CMU's campus as the speaker for Central's 34
th
 annual Merrill E. Gaddis Lecture, which was held on Thursday, Oct. 19. Her speech was titled, "History will be kind to me: thoughts on museums, silences, and the power of representation." 
The Gaddis lecture is sponsored by CMU's Kappa Chapter of Pi Gamma Mu, which was established in 1935 by Dr. Merrill Gaddis (1891-1958), who was professor of history and later chair of the history and political science department. He served at CMU – then Central College – for nearly 30 years.
During her lecture, Shutt spoke about how black history was not, and in many cases is still not, properly taught in public schools and museums across the country – creating a major absence of knowledge. 
"When I talk about knowing history, I don't just mean learning about slavery or Rosa Parks – black history, or all history, is much more robust and interesting than just a few key players or singular events," Shutt said.
The CMU alumna is the executive director at the Mosaic Templars Cultural Center – an African- American museum of the Department of Arkansas Heritage in Little Rock, Ark. 
"If we think museums are neutral places whereby we simply display facts of history," Shutt said, "we may find that many are just as culpable in the silencing of history."
Shutt provided many examples of historical events that, for the most part, are unheard of, but have played great roles in shaping America's history.
She explained that remaining silent about incidents that have occurred only contributes to the overall damage, and the first step in correcting historical inaccuracy is to acknowledge and learn about the painful past that has led to today. 
"Begin by accepting that this country was built on the backs of people of color – that the wealth and prosperity many of us enjoy today would not have been possible without black or brown bodies," she said.
At the Mosaic Templars Cultural Center, Shutt said there is a "Hidden No More" exhibition, and its basis consists of truth-telling and exposing stories and facts of the past that have been unknown for years.
"It's not just black history, it's everyone's history," Shutt said. "At the end of the day, it's all our story. We're impacted by each other, and we're all better when we're a community, together.
"Until we learn that hard truth, we'll never get better. There is no 'us' and 'them.'"
Previously, Shutt was an Associate Librarian for Special Collections and Instruction at Hendrix College in Conway, Ark. She served as an archivist for notable collections ranging from the history of medicine to the Dr. Martin Luther King Jr. Papers.
She holds master's degrees in both Archival Management and History, with an emphasis on collective memory and public representations. From CMU, she earned a bachelor's degree in history.
While a student at CMU, Shutt was very active on campus. She was the president for Alpha Phi Omega, vice president for Pi Gamma Mu, and inducted into Theta Alpha Kappa, Alpha Chi, and Omicron Delta Kappa honor societies. She also performed in Little Theatre productions, and served on leadership for the Wesley Foundation.
She also was the recipient of the CMU Selecman Achievement Award – the University's highest graduating-student award.
Shutt's dream is to build a museum where programming is inclusive, tolerance is embraced, and ensuring the rich and vibrant stories of African-Americans in Arkansas is widespread.  
She now resides in Conway, Ark. with her husband and three-year-old son.