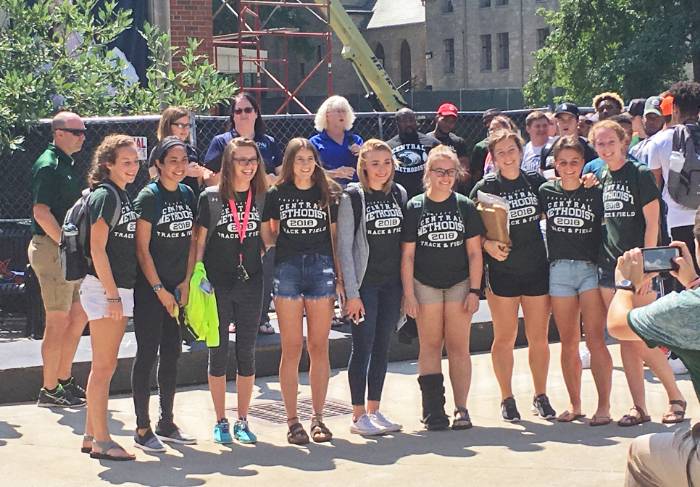 It's been said running is a sport for which success depends as much on the mind as the body. If true, the Central Methodist University women's cross country team is definitely championship material.
CMU officials recognized the Eagle women's cross country team recently as the program having the highest team grade point average (GPA) during the most recent semester, Spring 2017. Coach Mark Nelson's squad had an overall GPA of 3.642 on CMU's 4.0 grading scale.
Student-athletes on the team this fall who were enrolled this past spring include and helped record the outstanding GPA are Emily Angell (junior, Centralia), Abby Cross (junior, Osborn), Kayla Dawkins (junior, Shelbina), Shannon Feurt (senior, Garden City) and Alyssa Thomas (junior, Knob Noster).
"I am very proud of these women, they are a true example of what hard work and perseverance help you accomplish," Nelson said. "They are leaders in their sport, on campus, and in their communities."
Six other Eagle teams were recognized during the pep rally on the CMU campus for improving their team GPA during the spring term, according to Joy Flanders, CMU Student Success coordinator.
Those squads include men's and women's basketball, women's track & field, women's soccer, softball, and volleyball.
The academic-athletic award event was sponsored by CMU's Center for Learning and Teaching