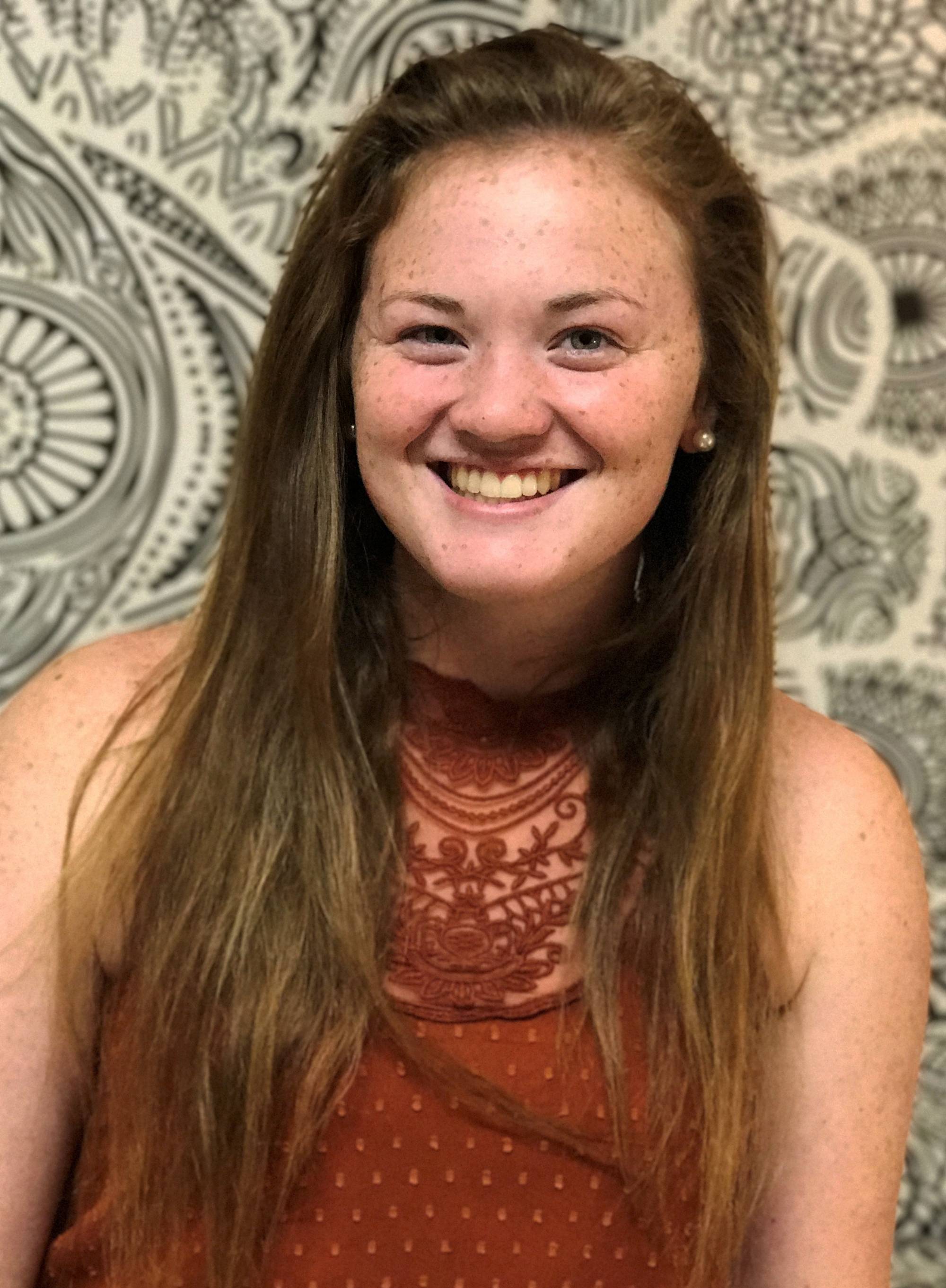 When Central Methodist University recruits students, both for academics and athletics, the University searches for top-notch candidates – those who have gone above and beyond to demonstrate their strengths prior to CMU.
Kassandra Graves, a first-time freshman biology major from Cassville, is a prime example of one of these students. Graves is a member of CMU's softball team, and made quite the name for herself through the Fellowship of Christian Athletes (FCA) before attending CMU.
The main objective of FCA is to gather young people together to spread the Gospel, united through faith and athletics. Run by school volunteers called "Huddle-Coaches," chapters do charity and volunteer work, according to Graves, who said her chapter put together care packages for families during the Thanksgiving and Christmas season, for example. 
Earlier this year, while still a senior at Cassville High School, Graves was named South Central Missouri FCA Female Student Athlete of the Year. 
To become a candidate for the award, Graves' Huddle-Coach, Tina Mills, entered Graves as the representative from her school. Graves' application was reviewed by the FCA Board of Trustees, and she later found out she was chosen as the recipient of the award.
"I see this award as nothing other than a blessing," she said. "It has introduced me to many people who can help me achieve my goals, and it provided me with a generous scholarship."
After her time at CMU, Graves plans to attend medical school, become a neurosurgeon, and work for Sisters of Mercy – chosen by Graves because she said they have an emphasis on spreading God's healing word, and have no form of discrimination toward whom they treat.
Graves said being a student at CMU has been a wonderful experience these last few weeks. She has only felt a sense of belonging, and said the campus support feels much like a big family.
"I'm so very excited for all of my classes, and the caliber of education I'm receiving here," she said. "Another main reason I'm so happy to be here is for the ever-so prestigious softball program. Having the pressure of how successful previous years have been is an extra perk of motivation for me to work harder and set my priorities." 
Feeling eager to keep moving forward into her freshman year, Graves said she is going to try her best to represent herself in a successful, professional, and faith-driven manner while building her future at CMU.
"I'm ready to be the best I can be as an athlete, student, and Christian," she said. "I feel that being at CMU will make my best even better, and will morph me into a strong, educated follower of Christ."