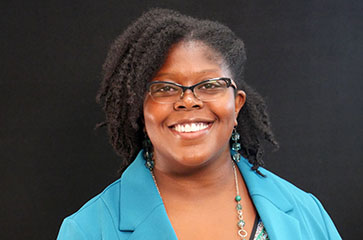 An effective counselor demonstrates patience, compassion, and understanding, and has the ability to be a good listener while providing guidance in a nonjudgmental manner.
Central Methodist University believes it has found someone with all these characteristics and more. Autumn Newby, a Hayti, Mo. native, has been hired as the new on-campus counselor for students, faculty, and staff at the University. 
She will be available to the CMU campus community Monday-Thursday, and joins David Fortel, Central's other counselor, who works Fridays.
"We are excited to have Autumn as our newest member of the Student Affairs' staff. She has the expertise and the knowledge to assist our university in meeting the needs of our students each and every day," said Ken Oliver, vice president for institutional growth and student engagement. "We are looking forward to having her as part of the CMU family." 
Newby was previously a school age child care associate for North Kansas City Schools, and also has experience as a school counselor for Liberty Public Schools. Prior to that, she was a soil conservationist and resource conservationist for Natural Resources Conservation in Liberty. 
Newby completed over 1200 hours of practicum and internship experience in various programs for counseling.
"I consider it an honor to be selected to help the students at Central Methodist grow and define their own success," Newby said. "Students can expect an open, nonjudgmental, and safe person to talk to and help them work through life's issues, no matter how big or small they may seem." 
Newby received a bachelor's degree in agriculture from Lincoln University in Jefferson City, and a master's degree in school counseling from MidAmerica Nazarene University in Olathe, Kan. 
Her first day as a CMU counselor was Monday, Aug. 14.