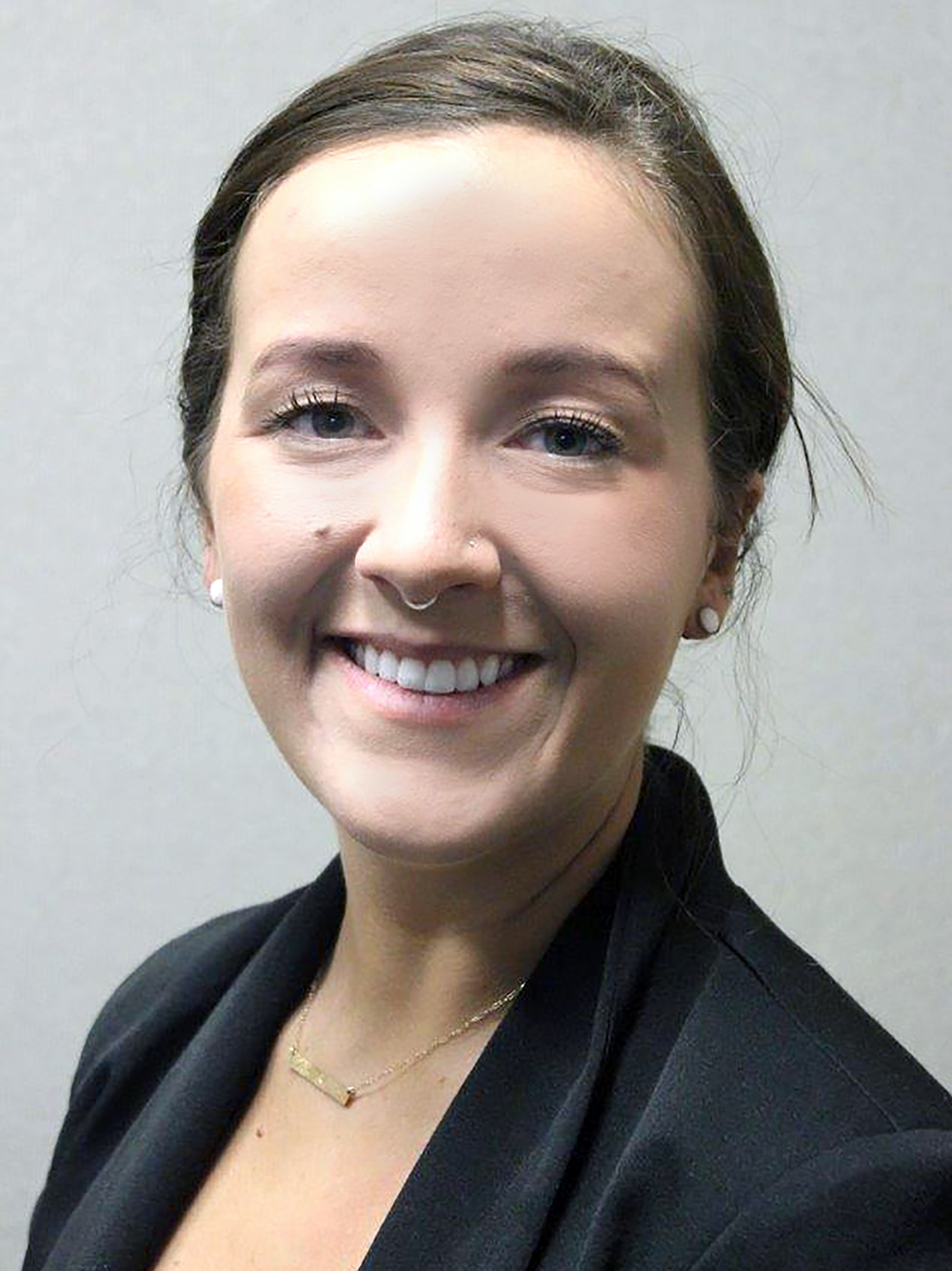 When a university or college seeks to hire a student recruitment professional, they look for someone outgoing, engaging, and knowledgeable – a person who can hit all the right notes with prospective students and their families.
In Anna Kay, Central Methodist University didn't have to look far to find just such a person. Kay, who graduated from CMU in May with a degree in vocal music performance, began work as an admissions counselor at her 
alma mater
 earlier this month.
"Anna will be a tremendous asset to our Admission team, to our fine arts recruitment program, and to all the students and families with whom she will work," said Vice President for Enrollment Management, Dr. Joe Parisi. "She joins us with a strong CMU Background, a heart for service, and the unique qualities needed to mentor students and families through the enrollment lifecycle."
Kay worked for more than two years in the CMU Admission Office as a student ambassador, guiding prospective students around the Fayette campus, working at recruitment events, and entering data into CMU systems.
Her familiarity with the university, its admission department, and faculty and staff will serve her well, since the 2017-18 recruiting season is just around the corner. The hard-working Kay also experienced working in the CMU President's office, Plant Operations (buildings and grounds department), and answering calls at the university switchboard.
"I couldn't be more excited to be starting my professional career at my 
alma mater
," Kay said. "This institution has shaped me into the person I am today. Now I see it as my chance to give back and help others just as this University has helped me."
Kay, a 2012 graduate of Boonville High School, has been widely known on the CMU campus for her involvement in various vocal music groups at the university, including opera and Chorale. The poise and self-confidence she learned in performing arts will also be major assets as she sets about convincing high school students that CMU is the right choice.
Kay will have an assigned territory from which she'll recruit. She will spend time on the road at college fairs, high school visits and other special events; establishing positive relationships with guidance counselors and high school teachers are important elements of her work.
Communicating with prospects through social media, text messages, email and phone calls, and helping with on-campus recruitment events will keep Kay more than busy.
Helping to build the quality and quantity of new CMU students will be a guiding principle; since Kay is keenly aware of the benefits of a Central Methodist education, for her it's a matter of walking the walk, as the saying goes.