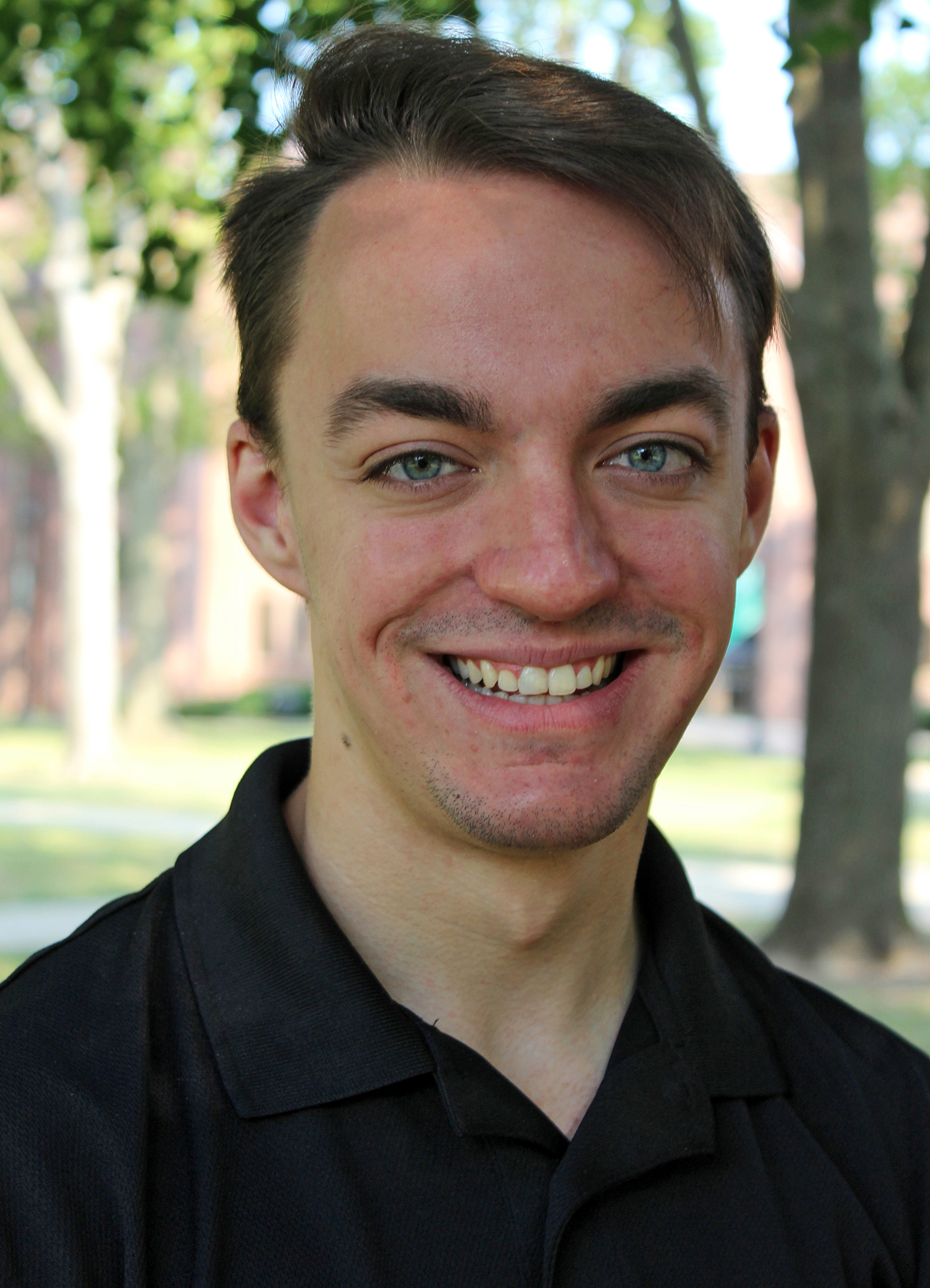 Parker Johnson became quite familiar with the ins and outs of Central Methodist University when he was a student. Now he has the opportunity to dig even deeper behind the scenes as a systems analyst for CMU's Technology Services Department.
 The position called for technical expertise in the setup, implantation, and maintenance of the University's administrative database system, as well as associated applications that support resources for business operations.

"Parker is a welcomed addition to our team," said Chad Gaines, vice president for Technology and Planning. "His experience and skills he developed as a CMU student will translate well in his new role, and we are excited to have him on board."

Johnson, a Richmond native, was a spring 2017 Honors graduate of Central – receiving his Bachelor of Science Degree in computer science. While he was a student, he worked as a tour guide for CMU's Office of Admissions, and as a recording engineer for the Department of Music Ministry.

Johnson also was involved in numerous other student activities, including theatre, music, and Greek life.

During the summer of 2016, Johnson served as an Information Technology Intern for Leadership Institute in Arlington, Va. He interned the summer before, as well, for the State of Missouri Office of Administration in Jefferson City.

As a systems analyst at CMU, Johnson will play a big role in planning, designing, developing, testing, installing, and maintaining administrative systems. He also will troubleshoot and resolve application and database issues that arise, create system accounts, monitor system activity, and much more, Gaines noted.