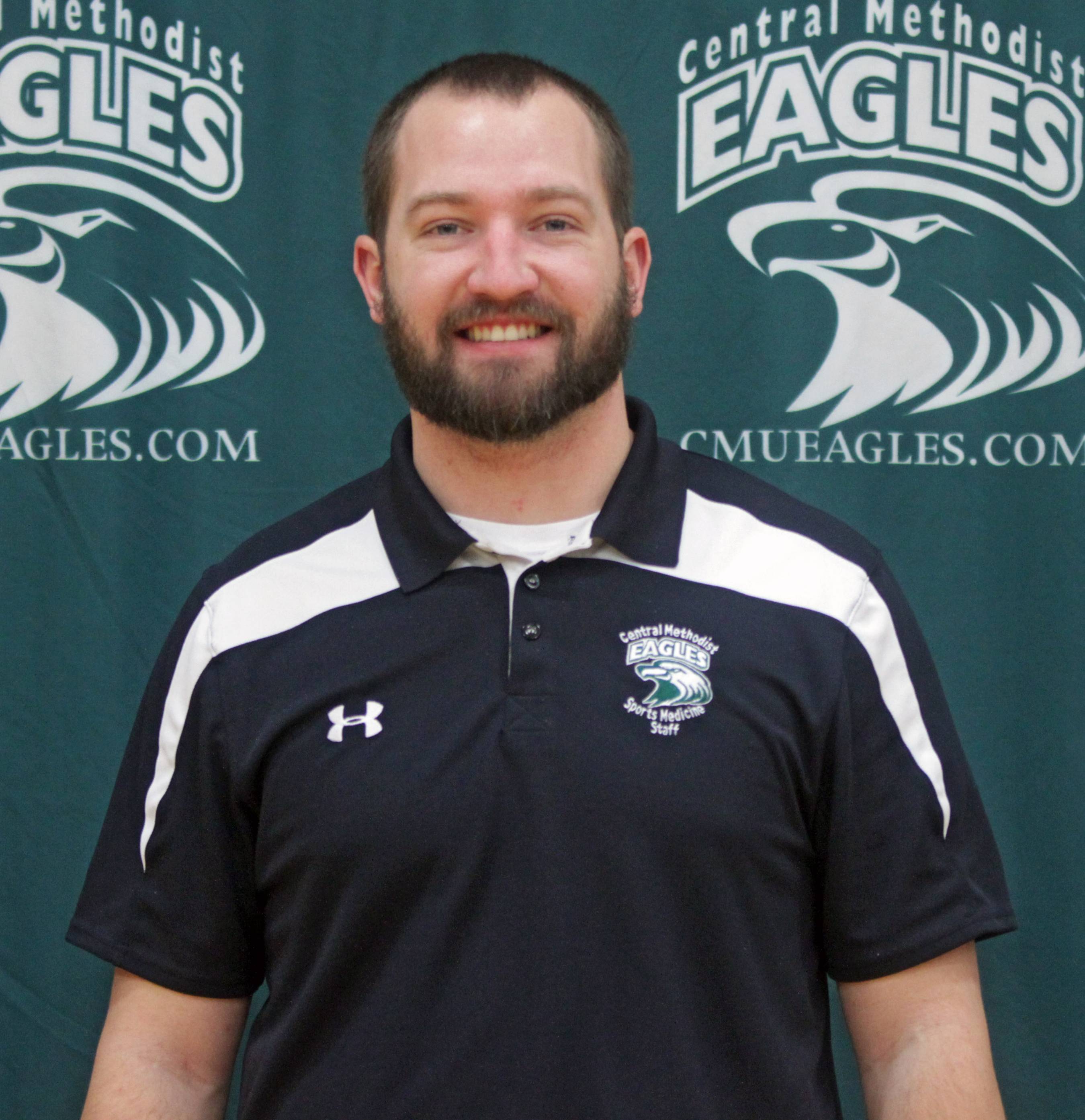 When university athletes take the field, they want with them a strong coach and a superb athletic trainer. Central Methodist University has hired an outstanding Director of Athletic Training Services to match the excellent coaches it already has.

Paden Kleinhesselink has been serving as an intern athletic trainer for CMU for the last year. He is a Board certified athletic trainer in Missouri. He finished his master of education degree with an emphasis in athletic administration in the summer of 2016 at CMU. He received his bachelor degree in athletic training from Central College in Pella, Iowa, in May of 2014.

For the last three years, Kleinhesselink has been a graduate assistant certified athletic trainer for CMU, working with varsity men's basketball and soccer, men's and women's cross country and track and field, and as an assistant in football. He has served as a preceptor in the program, as well.

At Central College, he was a first responder with certifications in CPR, AED, and BBP for professional rescuers. While there, he was the student representative to the Board of Trustees, president and vice president of the Club Associated with Athletic Training Students (CAATS), and athletic training representative for the Student Athlete Advisory Committee (SAAC) and attended its leadership conference.

Recently, he attended the Mid-America Athletic Training Association Symposium in Omaha, Neb., the National Athletic Trainers' Association Convention and Expo in St. Louis, and the Missouri Athletic Training Educators' Conference.

"I am extremely pleased to announce this 'up and coming' professional as a new member of the CMU family," said Ken Oliver, vice president for institutional growth and student engagement. "Paden and his newly-hired assistant, Lara Doescher, will be in charge of providing care and prevention services to more than 600 student-athletes. As we move into the next phase of Eagle Athletics, the athletic training services will be in good hands."

At CMU, Kleinhesselink will be responsible for the coordination and oversight of sports medicine activities provided by certified athletic trainers. He will help ensure the following of NAIA standards and CAATE accreditation, oversee the daily function of Sports Medicine on the CMU Fayette campus, market the AT program, and help facilitate the services of the Athletic Training and Sports Medicine programs.
Kleinhesselink, a native of Sioux Center, Iowa, said about his new job, "I would like to thank the administration here at CMU and the co-workers for supporting me and believing in me. This is a fantastic opportunity to work for a great university. I hope to do CMU and the athletics department proud."