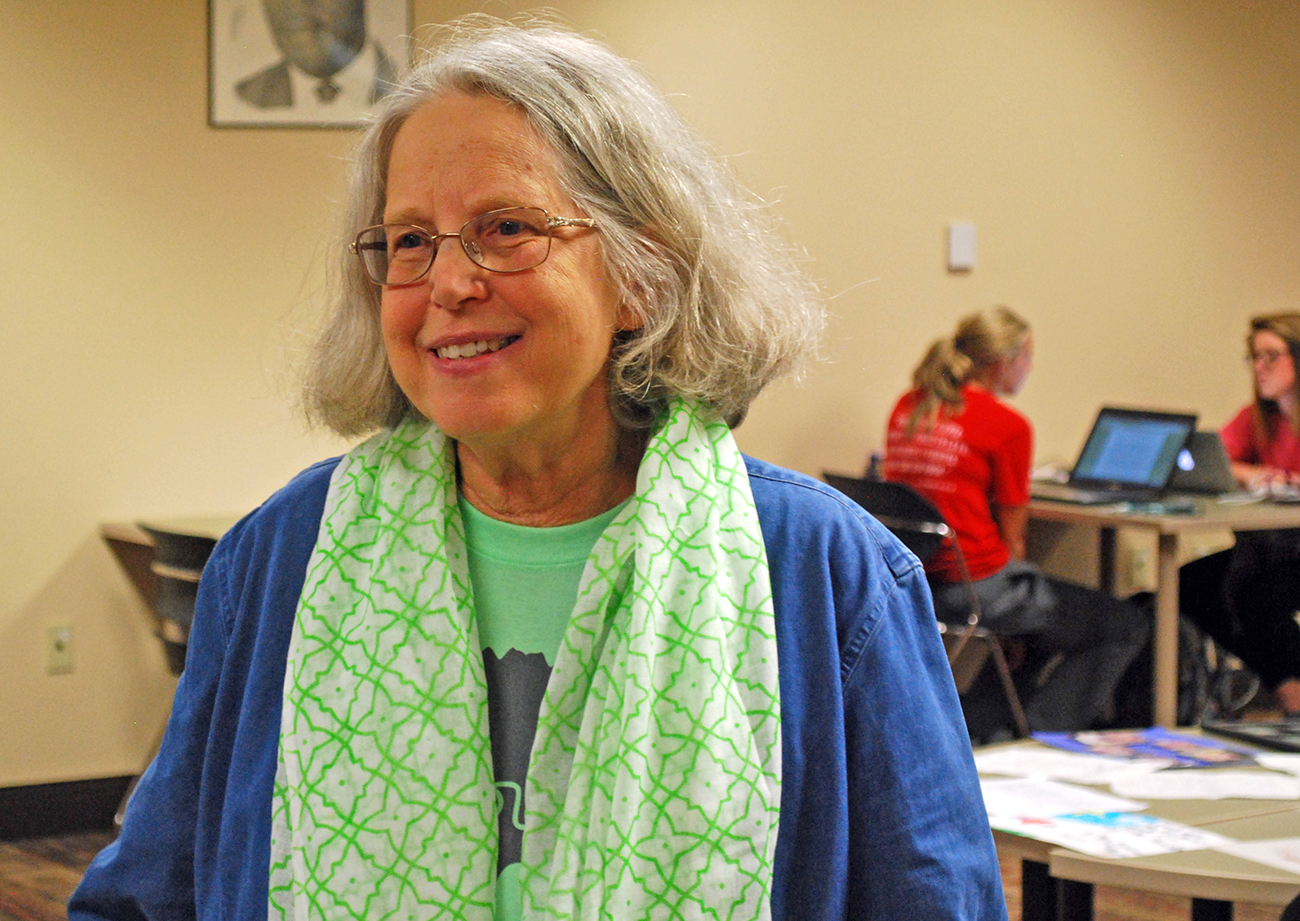 To put it lightly, the year 2017 will be a monumental one for Central Methodist University's Janice Henson.

As if her 70th birthday and 50th wedding anniversary didn't deliver enough reason to celebrate, Henson also will be saying goodbye to CMU, and enjoying the flexibility and new opportunities that come hand-in-hand with retirement. 

As she concludes her 13th year at Central, she's been busy cleaning out her office space in CMU's Center for Learning and Teaching, approaching her final moments as Associate Professor of Education. Co-workers held a retirement party for her on April 26, and her last day of work lines up with the students' last day of final exams – Friday, May 12.

"CMU will miss Janice," said Maryann Rustemeyer, director of the Center for Learning and Teaching. "She is personally invested in the education of students, and has made such a difference in their lives." 

A Texas native from a background of farmers and ranchers, Henson said she was the first member of her family to attend college. She had a strong desire to get out and see new things – to blaze her own path – and college seemed like a great opportunity to pursue that dream. She attended then-Harding College, now known as Harding University, in Searcy, Ark., from which she graduated with a degree in speech and drama.

In 1967, she married her husband, Bruce. He was a big part of the reason for their move to Missouri, as he was accepted into graduate school at the University of Missouri.

After living in New York for a little over a year, "Missouri was a good place for us to be," Henson said. "His parents were in Arkansas, mine were in Texas – it was nice to be within driving distance from both." 

Henson received her master's degree in speech pathology before going on to earn a doctorate in curriculum and instruction with an emphasis in teaching and reading. Her reason for pursuing this higher-level of education was simple: after a few years working as a speech pathologist, she realized she wanted to do more to help her students. 

"I noticed many of the students who came to see me – their biggest problem wasn't a speech issue, it was that they had trouble reading," she said. "I had no idea what to do or how to teach reading, and that bothered me. It bothered me that I couldn't help them with what they needed the most help with, so I went back to school."

Before joining CMU in 2004, Henson spent years teaching special education reading, various classes at MU, Columbia College, and extension sites, and working at MU's Learning Center. 
When she arrived at CMU, she said the school was starting a special education program, for which she helped design some of the classes. 

Over the years, she has taught reading classes for CMU students pursuing their elementary or early childhood certification, as well as middle school reading, and secondary reading. She has also remained busy working in the Center for Learning and Teaching, instructing study skills classes, tutoring, and working with students who have learning disabilities. 

"As everyone knows, you don't get paid a whole lot as a teacher," Henson said. "We get our rewards in other ways." 

She spoke about how her ultimate reward was found in watching students' success unfold. She still holds on to all the "thank you" notes she's received over the years, keeps up with former students on social media, and has her day made when she runs into students she's taught who have created bright futures for themselves. 

"For the most part, when I taught, I taught students who were struggling," Henson said. "So it's just rewarding to watch them feel success, or feel pleasure in things like reading and writing." 

So, after all the students she taught, all of her work experiences, and all the places she lived, why did CMU stick for 13 years? 

"I taught at the University of Missouri, and it's very difficult, as a student, to go to a large state school, period – you just get swallowed up," Henson said. "To go into a setting like that, it's often overwhelming. You don't get very much support – there are 30,000 students around you." 
But at CMU, Henson said she immediately noticed a much different atmosphere – one that provided more access and possibilities for students. 

"Here, there is support and community, and there are more opportunities for success for individuals," she said. "I just think that's a real benefit in our school."

As she prepares to say goodbye, Henson shared a few things she has learned through her time in education, and offered advice to anyone pursuing a career in the field. She emphasized the importance of remembering to teach individuals, not a curriculum, and to be engaging and help them feel like they can and will be successful in the classroom. 

"Make sure to love your job, and love the people you work with," Henson said. "If you don't, or you find you're miserable at your workplace, then go teach somewhere else – this job is too important." 

Henson said it's crucial to be happy in your career because it is through that contentment that passion can shine, and it is through that passion that you can truly make a difference in the lives of those you're teaching. 

"Not every bit can be perfect because we're human beings, but you need to do everything you can to make sure you have the strength and determination to do a good job," Henson said. "I've realized you have too much of an influence on people, and it's an important, lasting influence."

One of Henson's former students agreed. Samantha Carey, from Harrisburg, teaches the third grade at Centralia Intermediate School. "She was always passionate about sharing strategies for helping struggling students," Carey said. "I think of things we discussed in class even now, six years later, as I teach in my own classroom." 

Henson said she and her husband plan to spend their retired years enjoying their seasonal business, The Mulberry Grill and Bakery, located on the Katy Trail in Rocheport. Volunteering at her church and other organizations is also on the agenda, as well as possibly tutoring, and trying to write a book on teaching and reading.

But most importantly, she and her husband will be focusing on family time with their son, Joel, and daughter, Tahna, when they are not busy being "grandparent nannies" – helping care for their almost 3-year-old granddaughter, Elise.