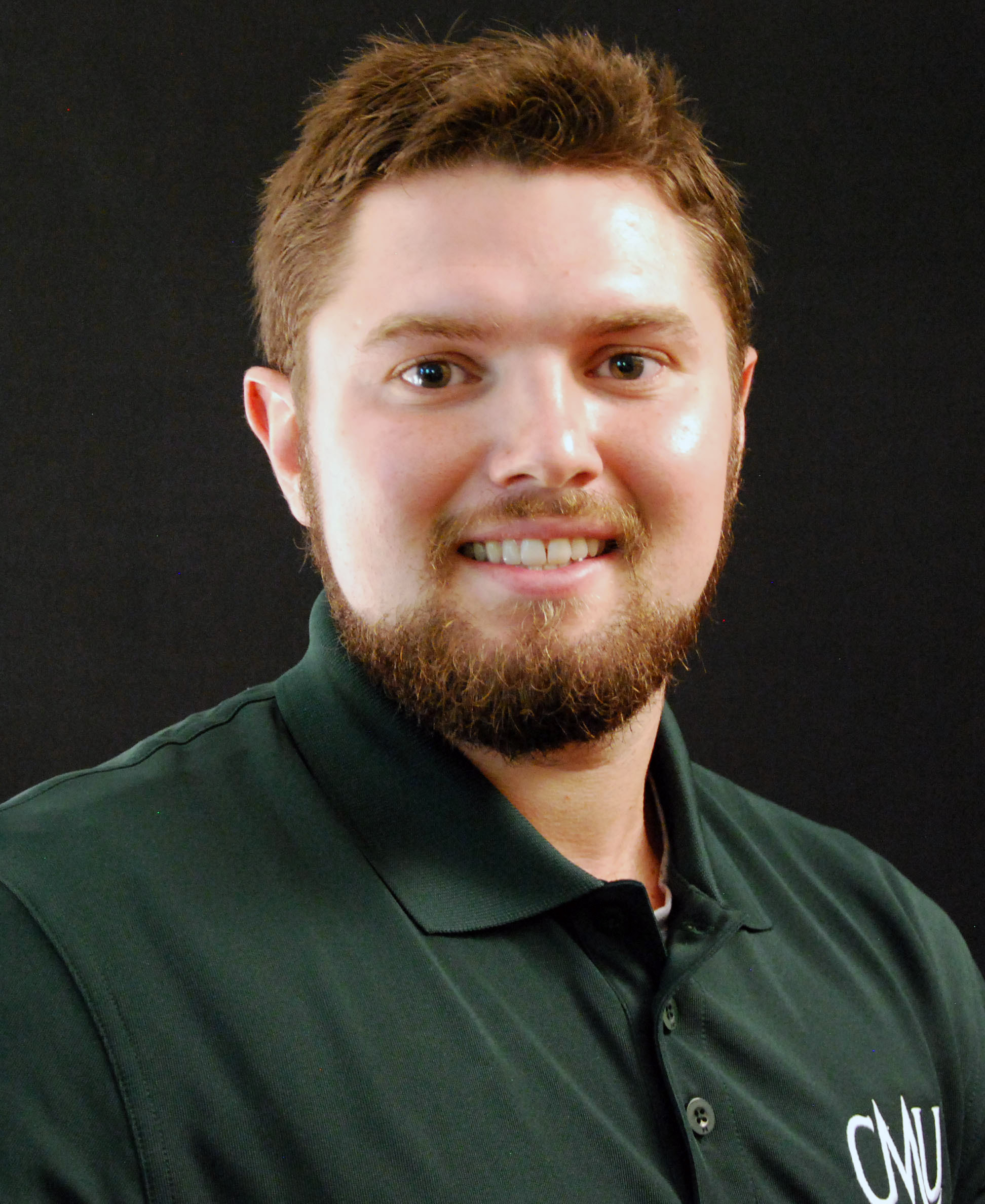 Mike Rambo probably knows Central Methodist University about as well as anyone on the CMU staff. He's experienced the University as a biology student, student athlete, fraternity member, graduate student, part-time employee, then as a resident hall director and assistant in student activities.
Now, the 2012 CMU graduate gets the next challenge of his career: as its first-ever Director of Greek Life and Student Activities. This gives him the opportunity to use all of his skills and experience to lead two growing and very important components of campus life.
"Mike Rambo is young, energetic and will connect with today's college student," noted Ken Oliver, vice president for institutional growth and student engagement. "He understands the importance of the total student experience on our campus, and will make student life a more enjoyable experience for all."
Rambo will oversee the Greek system of 11 social fraternities and sororities at Central, which has more than doubled in participation in recent years, and student activities, which include dozens of clubs and student organizations. He will provide leadership and support for various orientation activities for new students as well.
"Watching students grow through Greek life and Student Activities is humbling," Rambo said. "Watching 18-year-olds come to CMU and develop into well-rounded, confident graduates is where I get my gratification.
"They are here as students first, but we get to help them have fun and express themselves – to come out of their box and be with their friends outside of class," he added.
A graduate of Odessa (Mo.) High School, Rambo has a Bachelor of Arts in Biology degree and a Master of Arts in Education degree, both from CMU. He spent three years as a resident director of the all-male Woodward Hall at CMU, and later in a similar position at co-ed McMurry Hall.
He also served as assistant director of student activities for the past five years. He coaches CMU club sports, winning Missouri state championships in women's flag football and women's basketball. He advises a local fitness club.
While a CMU student, Rambo was president of the Student Governing Association, active in Greek life and a member of the Eagle football team, among other things.
That unusual breadth of knowledge has him well prepared to serve Central Methodist in this newly-created position, as he plans to take Greek life and student activities to new heights.