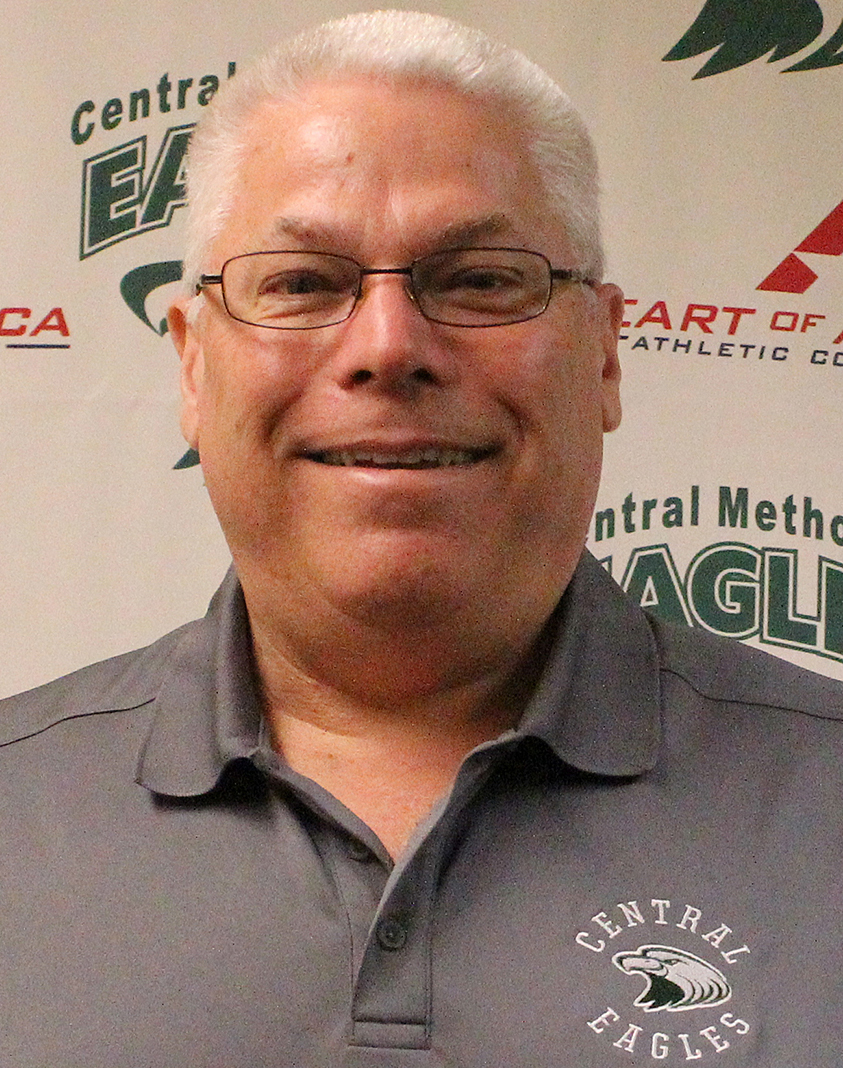 John Krueger has been hired as Central Methodist University's new Sports Information Director (SID). He has already found himself up to his elbows in CMU's active sports scene, since Central offers 14 intercollegiate sports programs.
Krueger has an extensive background in sports information and in journalism, making him a perfect match for Central's needs. He brings with him a long list of honors and awards, including the 2016 American Midwest Conference Sports Information Director of the Year.
"I am convinced that nothing we do in athletics is more important than promoting our student-athletes, athletic programs and our entire university," said Ken Oliver, vice president of institutional growth and student engagement. 
"In order to do that, you must have an outstanding sports information director; John Krueger is that and more," Oliver added. "John has the knowledge and the experience that every athletic department wants in their director of sports information. We are extremely lucky to have John on our staff."
Krueger hails from Nacogdoches, Texas, and attended Stephen F. Austin State University there and Salisbury University in Salisbury, Md. He began his journey through journalism as a sports writer and editor at 
The Daily Sentinel Newspaper
 in his hometown.
He continued as a sports writer for a number of years, then added SID work to his portfolio at Stephen F. Austin in 1989. In total, he has 17 years of experience in the area of sports information and 18 additional years of work in print media.
"I'm excited about this opportunity," said Krueger. "My first impressions of the university were very positive when I arrived, and I have been treated like someone who has been employed here for quite some time.
"I can tell they put a lot of value in their employees," he added, "and CMU has a great reputation across this region and in the Heart of America Athletic Conference.
"I'm looking forward to working with the people at CMU, helping to further the media presence of the university, and helping the athletics department and the college grow as a whole," Krueger observed.
Since his time in sports journalism, Krueger has been SID at Rockford University in Rockford, Ill., the Northern Illinois-Iowa Conference in Rockford, Salisbury University, and most recently at Lyon College in Batesville, Ark. The schools where he has been SID have ranged from NAIA Division I through NCAA Division III. Central Methodist is NAIA Division I.
As CMU's SID, Krueger will be the primary contact for all public and media relations associated with the CMU athletic department. He will be in charge of maintaining the athletic website, writing press releases and game recaps, maintaining active Facebook and Twitter accounts, managing home contests in all sports competitions, and creating programs, announcements, and photographs.